Joe and Big Al outline the House Ways and Means Committee's sweeping tax proposal that would impact Roth contributions, Roth conversions, RMDs, the backdoor Roth IRA and mega backdoor Roth (Megatron), marginal and capital gains tax rates, wash sale rules, and more. Plus, they answer your questions on safe retirement income and withdrawal strategies, current wash sale rules, when NOT to do a Roth IRA conversion, and solo 401(k) retirement savings for self-employed small business owners.
Subscribe to the YMYW podcast Subscribe to the YMYW newsletter

Show Notes
Free resources: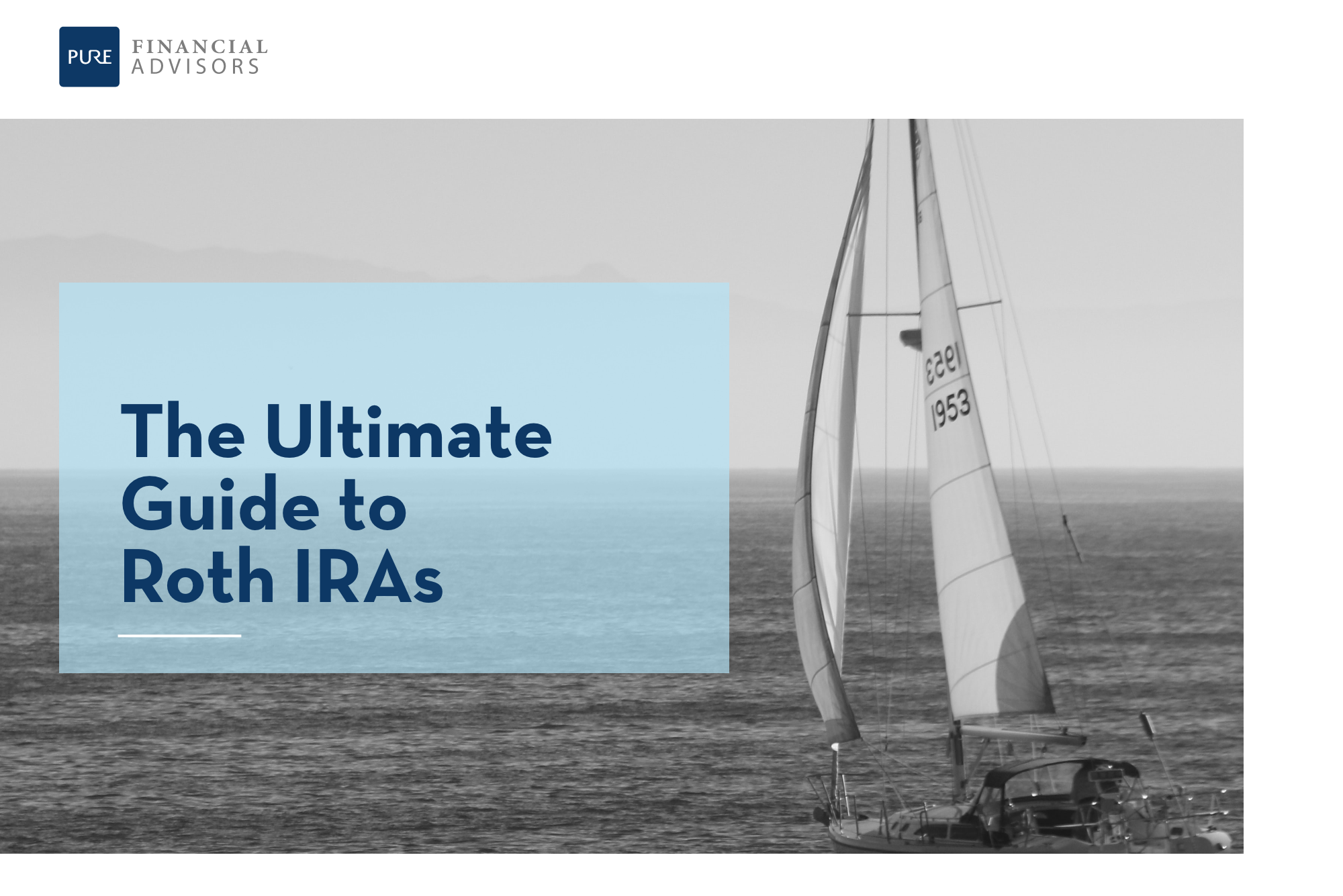 Listen to today's podcast episode on YouTube:
Transcription
Last week, the House Ways and Means Committee voted for some sweeping tax law changes. Today on Your Money, Your Wealth® podcast #344, Joe and Big Al outline the impact this proposal, if it were to become law, would have on Roth contributions, conversions, and RMDs, the backdoor and mega backdoor – or Megatron – Roth IRA, as well as marginal and capital gains tax rates, wash sale rules, qualified business income…
Like I said, sweeping changes. Plus, your questions answered on wash sale rules, safe retirement income and withdrawal strategies, ye olde Roth conversions – including when NOT to do a conversion, and solo 401(k) retirement savings for self-employed small business types. I'm producer Andi Last, and here with the latest tax law news are the hosts of Your Money, Your Wealth®, Joe Anderson, CFP® and Big Al Clopine, CPA.
It Could Be Over for the "Megatron"
So, our recurring YMYW inside jokes about the "Megatron" and the backdoor Roth and Roth conversions are becoming pretty urgent now. It would appear that when one of these dramatic proposals to change the tax code becomes law, getting that lifetime tax-free growth on your investments could look very different. Now is the time to schedule a no-cost, no obligation financial assessment with one of the highly trained CERTIFIED FINANCIAL PLANNER professionals on Joe and Big Al's team at Pure Financial Advisors. Make sure you're taking advantage of every legal tax-reduction strategy available now, before those laws change. Get professional help in crafting a complete, personalized financial plan for you and your family that's based on your current circumstances, your risk tolerance, and your goals for retirement, and takes into account those impending tax changes. Time is of the essence, and the calendar is filling up fast. Click the link in the description of today's episode in your podcast app to go to the show notes and click Get an Assessment to schedule your free financial assessment, via Zoom, no matter where you are in the country, at a time and date that's convenient for you.
Tax Avoidance Strategies for New Biden Tax Hikes? (Jim, San Diego)
"Hi Guys, I was wondering if you have begun devising tax avoidance strategies to cope with what appears to be a tsunami of tax changes from the Biden administration. My concern is that they jamb these changes down our throats, effective Jan 1, 2022 and that we might need to have our counter strategies in place by 12/31/21."

Wash Sale Rules for Selling Stock (Jason)
"Yeah hey I got a question for Big Al. Let's say I have some shares of a stock and I only hold it for a few days after buying it? And then I sell all the shares at a loss and never buy it back again. Would this be a wash sale? Because I believe you're supposed to hold the stock for at least 30 days before selling at a loss in order to avoid a wash sale. So I'm not sure. Again, I have – let's say I own Google on January 1st, I sell all my Google on January 5th and I never buy it back again. At a loss. Could I deduct that loss? Thanks a lot, bye."

Roth Conversion Rules When Working or Retired (Wynn)
"Hello. I just attended your webinar. Thanks for the info gathered. I have some questions, though:
How can you transfer 401K to Roth IRA when you're already retired? Will there be transfer penalties or tax imposed, if ever?
What about if you're still working, how can you convert a regular IRA into a Roth IRA without penalties. Is it advisable to do that? Will that benefit me?
Thanking you in advance. Best regards, Wynn"
Where to Put Money for Safe Retirement Income? (Marc, 92024)
"we just sold our one house and cashed out with 1.1 million $$$ purchased house 20 years ago for $498 K. Where would you put the $$$ for safe retirement income? Wife has a 1Mil $$ 401K and I have a $550K IRA and we own another house payed for worth about $2 mil . We are both 69 and haven't touched SS yet!!"

Does Roth Make Sense With the American Opportunity Tax Credit? (D, Irvine)
"Dear Joe, Al, and Andi, thank you for answering my question on a recent podcast regarding Roth conversions in higher income tax brackets. I just came across an instance where Roth conversions or Roth 401k contributions may not make sense in a particular tax year.
The American Opportunity Tax Credit of $2500 is available for families that have college students and meet the income requirements. This tax credit can be applied for each eligible college student. To claim the full credit, your modified adjusted gross income (MAGI) must be $80,000 or less ($160,000 or less for married filing jointly).
An individual interested in converting up to the top of the 22% bracket in a given year for example may miss out on this credit. In addition, someone that opted for a Roth 401K contribution instead of the traditional 401K in a tax year with qualified college expenses may miss a significant tax credit.
Just thought I would share this strategy for those that meet the income requirements and have qualified college expenses for their kids. Is this thinking correct from a tax planning perspective? Love the content and humor!"
Learn more about getting tax-free growth on your investments for life when you put money into Roth accounts by downloading the Ultimate Guide to Roth IRAs from the podcast show notes at YourMoneyYourWealth.com. Get it now before tax laws change and render it obsolete! This guide explains the rules for contributing or converting to Roth, how a Roth IRA is different from a traditional IRA and a Roth 401(k), rules for taking money out of Roth accounts, how tax diversification reduces your risk when taking withdrawals in retirement and more. Click the link in the description of today's episode in your podcast app to go to the show notes and download the Ultimate Guide to Roth IRAs. Then share both the YMYW podcast and free resources with your friends!
Self Employed Solo 401(k) Retirement Savings Strategy? (Bruce, Joisey)
"Hello Joe, how is Big Al and Andi?  Please don't forget to let them get some sunshine once in a while from your shadow. One thing I don't hear in detail with Solo 401K questions for self-employed, is the ability to not only put 20% of business income as an employer in the Solo 401K, up to $19.5K (under 50 years old) of employee money as Solo 401K Roth, AND the balance of the max ($57K in 2020 under 50) in after-tax money!  Those after-tax money can then rollover to a Roth IRA (no gains since it's in a non-interest bearing account, separate from pretax and roth).  Of course it has to be in the Adoption agreement, but since the person is his/her own custodian/administrator, it can be there.  Is this a better secret than the Barn Door Roth?  It's just that my accountant wasn't fully aware of this (20+ years experience) as well. – Regards, Bruce from Joisey"
I'm Very Risk Averse. How Should I Withdraw in Retirement? (Linda, San Diego)
"Hey y'all, I'm retired and need help with identifying the best sequence of withdrawals from my various money sources.  First, here's my situation. I'm happily single, 71 years old, and have $65K/year in pension and social security plus a few other small income amounts which cover my basic expenses.  I'm currently in the 22% tax bracket and typically convert to Roth IRAs up to the lower of my tax bracket and Medicare premium cutoffs.  However, next year when RMDs begin (approximately $14K in 2022), conversions will be quite limited.  I have no debt and own two San Diego County homes which make me feel secure in case I run out of money.  I have simple needs and have never lived lavishly, but my financial plan has me planning to live adequately and comfortably until I am 95.  After saving and later investing for retirement since I was 8 years old, I have finally given myself permission to spend!  Yay!!  Unlike many retirees whose biggest fear is to run out of money before dying, mine is to die before I get to spend my money.  In the next year or so, I intend to spend $200 – $250K and at least $50K/year for the next few subsequent years. My $1.8M nest egg includes the following categories and their details in rounded dollars (details omitted):
– Roth IRA: $450K (total)
-Traditional IRA: $120K all in laddered CDs, savings (will convert over time)
– 403(b): $230K all in savings fund
– Non-qualified: $1M (total)
I think spending my "invested" money will make me feel safer and keep me more comfortable than spending my "safe" money, but I am open to whatever guidance and expertise you care to provide.   For what it's worth, I have capital loss carryover of $28K from last year and the potential to write off as a capital loss an additional $6K and/or $50K or so bad non-business debts if it makes tax-strategy sense to offset capital gains from selling my non-qualified investments.  I HATE (emphasis, not acronym) to pay more in taxes than needed, whether income, capital gain, or Medicare premiums.
I'm a steady long-time San Diego AM760 radio weekend listener and, when I am awake and remember, occasional CBS-8 TV very early Sunday morning viewer of your shows.  Very informative, interesting, and relevant.  Kudos to you.
I hope you can provide direction as to which specific withdrawal sources I should use over the next several years as I happily spend what I have sacrificed for during these last 60+ years.  All guidance you provide will be much appreciated. Thank you so much. — Very respectfully, Linda
PS-Please do NOT put me on a mailing list."
Is My Roth Conversion Strategy Correct? (Frieda's Boss, Ft Myers, FL)
"Hi Al, Joe, and Andi. My wife and I have income of $319k (after deductions). I would like to do a $10k Roth Conversion as to fill up the 24% tax bracket. However, $25k of the $319k comes from a qualified dividend. Does that give me the ability to convert $35k instead of $10k and still maintain the 24% bracket? Love the show. Thanks for the help. – Mr. Poon"
_______
What it's like when you tell people you work in finance, and "please don't use my name" in the Derails at the end of the episode, so stick around.
Subscribe to the YMYW podcast Subscribe to the YMYW newsletter
Your Money, Your Wealth® is presented by Pure Financial Advisors. Sign up for your free financial assessment.
Pure Financial Advisors is a registered investment advisor. This show does not intend to provide personalized investment advice through this broadcast and does not represent that the securities or services discussed are suitable for any investor. Investors are advised not to rely on any information contained in the broadcast in the process of making a full and informed investment decision.