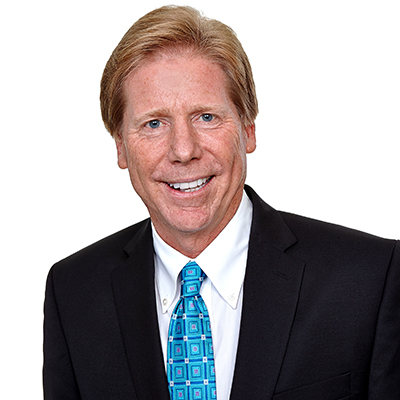 Contact Information
Certified Public Accountant
Accredited Investment Fiduciary
BIOGRAPHY
Alan Clopine is the CFO & Chairman of the Board of Pure Financial Advisors. He has been an executive leader of the Company for over a decade. As CFO he is responsible for the financial operations of the company as well as investor relations. Alan joined the firm in 2008, about one year after it was established.
Prior to joining Pure Financial Advisors, Alan was the founding and senior partner at Clopine & Associates, LLP; a CPA firm established in 1987 and located in San Diego. In addition to providing traditional tax and accounting services for successful individuals and businesses, the firm specialized in real estate, technology, and small business tax planning. The firm was consistently ranked in the top 50 CPA firms in the San Diego Business Journal, "Book of Lists."
Alan has provided tax planning services for individuals, corporations, and trusts for over 35 years. Another of his functions at Pure is directing the tax planning department to recommend and implement integrated tax planning strategies to reduce current and future income taxes. Alan is the co-host of Your Money, Your Wealth®, a financial talk radio show, heard weekly in San Diego on KFMB as well as on podcasts. The show launched its television debut in 2014 and is currently aired weekly on CBS in San Diego.
Alan received a bachelor's degree from the University of California, San Diego in 1979 and received his CPA certification in 1984. He currently volunteers as president of Vida Joven, a non-profit organization that supports an orphanage in Tijuana as well as various activities at St. Peters Episcopal Church. Prior volunteer activities have included over ten years of coaching youth sports in baseball and soccer. Alan enjoys time with friends, travel, staying fit, hiking, golf, and hanging with his family. Alan is married to Anne and has two sons named Rob & Ryan.
Alan's Latest Contributions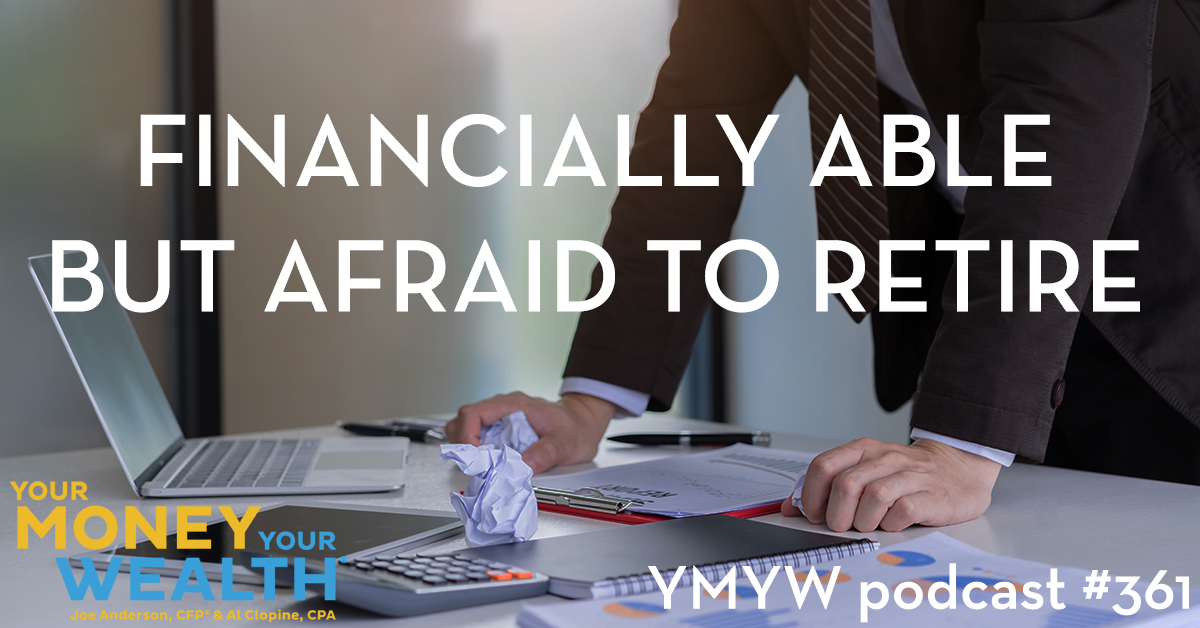 The psychology of retirement: what if you've saved enough and you're financially ready to retire, but you're paralyzed by the idea of no longer earning and saving? Plus, a Roth conversion strategy when your income is too high to contribute to Roth. How to know if it pays for you to convert and how much, and should you contribute to a rollover IRA before or after leaving a job? Finally, should you purchase long-term care insurance, or self-insure?
Subscribe to the YMYW podcast Subscribe to the YMYW newsletter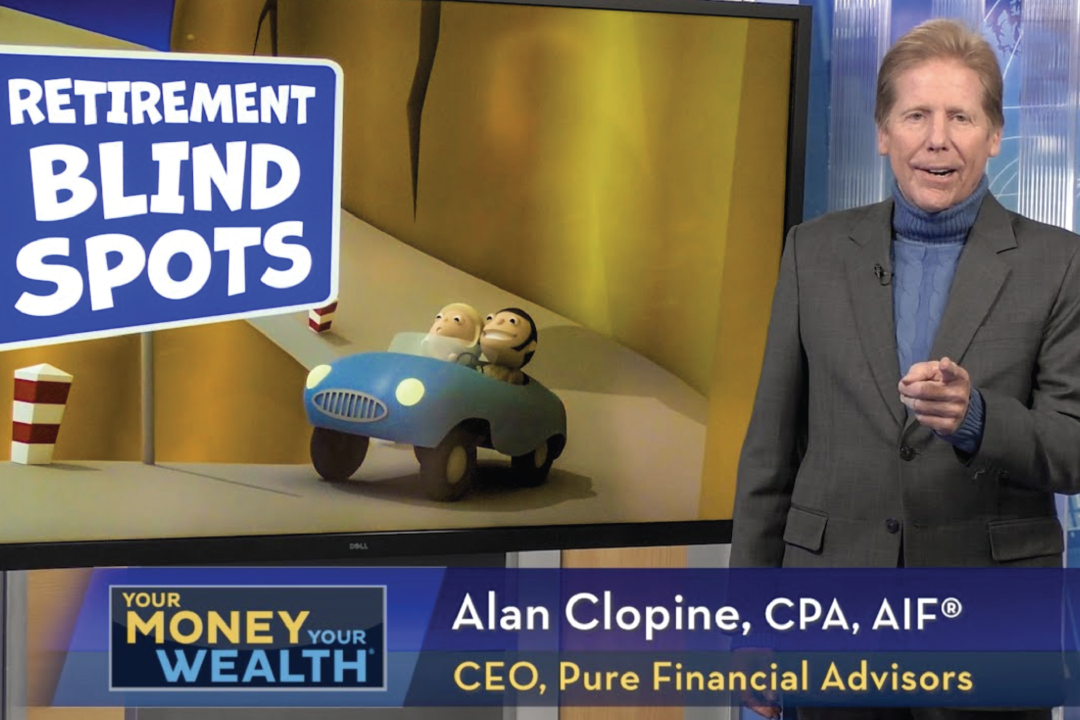 SEASON 7, EPISODE 15
On your road to retirement have you stayed too focused on just socking money away without considering blind spots that could sabotage your overall financial plan? From unexpected out-of-pocket expenses to untimely market downturns, you can lower the impact of these events by planning for them. Financial professionals Joe Anderson and Alan Clopine highlight the […]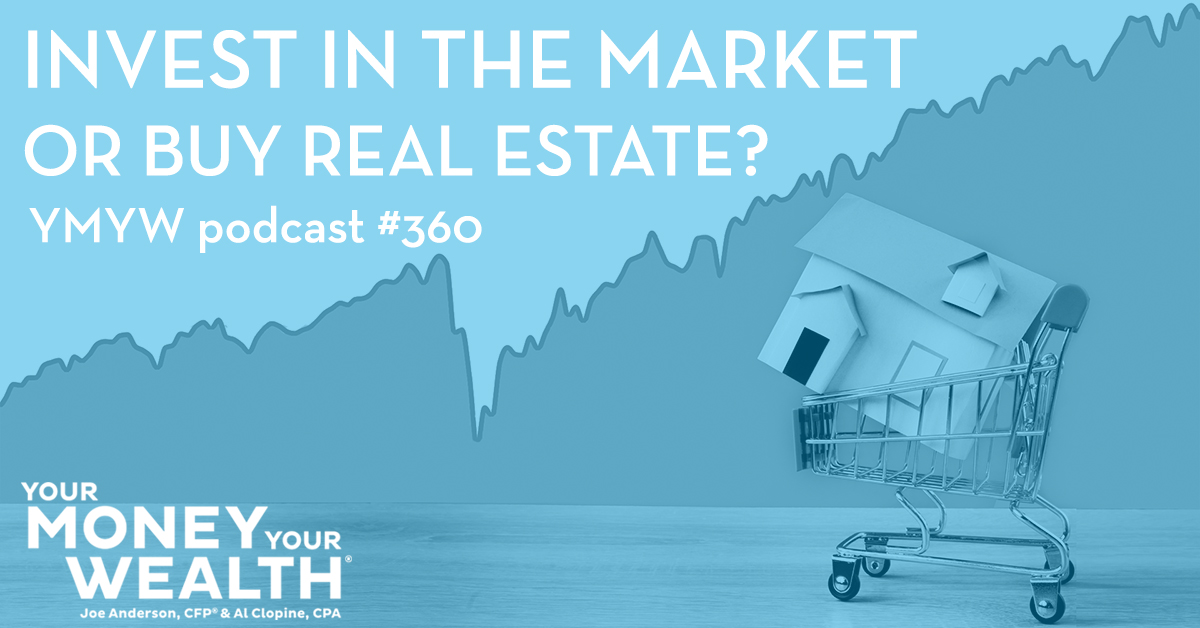 You've saved money for a house downpayment. Should you invest it in the stock market until you're ready to buy that property? Should a young saver take as much investing risk as possible, or buy a condo? Plus, the tax efficiency of robo-advisor brokerage account withdrawals, backdoor Roth conversions under the Build Back Better Act, using a charitable remainder trust to avoid inherited IRA tax under the SECURE Act, and listener comments on our pension and capital gains compilation episodes. 
Subscribe to the YMYW podcast Subscribe to the YMYW newsletter