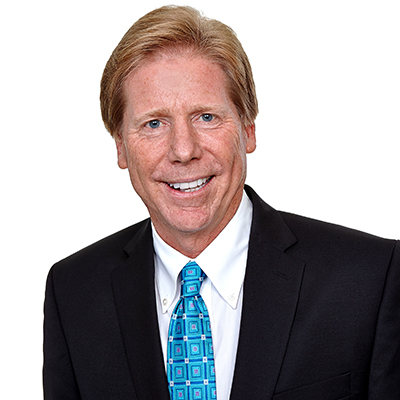 Contact Information
Certified Public Accountant
Accredited Investment Fiduciary
BIOGRAPHY
Alan Clopine is the CEO & CFO of Pure Financial Advisors. As CEO he currently leads Pure Financial Advisors along with our executive team. As CFO he is responsible for the financial operations of the company. Alan joined the firm about one year after it was established. At that time the company had less than 100 clients and approximately $50 million of assets under management. As of March 2021, Pure Financial had over 2,900 clients and managed over $3.29 billion in assets.
Prior to joining Pure Financial Advisors, Alan was the founding and senior partner at Clopine & Associates, LLP; a CPA firm established in 1987 and located in San Diego. In addition to providing traditional tax and accounting services for successful individuals and businesses, the firm specialized in real estate, technology, and small business tax planning. The firm was consistently ranked in the top 50 CPA firms in the San Diego Business Journal, "Book of Lists."
Alan has provided tax planning services for individuals, corporations, and trusts for over 30 years while running multiple companies. Another of his functions at Pure is directing the tax planning department to recommend and implement integrated tax planning strategies to reduce current and future income taxes. Alan is the co-host of Your Money, Your Wealth®, a financial talk radio show, heard weekly in San Diego on KFMB as well as on podcasts. The show launched its television debut in 2014 and is currently aired weekly on CBS in San Diego.
Alan received a Bachelor's degree from the University of California, San Diego in 1979 and received his CPA certification in 1984. He currently volunteers as president of Vida Joven, a non-profit organization that supports an orphanage in Tijuana as well as various activities at St. Peters Episcopal Church. Prior volunteer activities have included over ten years of coaching youth sports in baseball and soccer. Alan enjoys time with friends, travel, staying fit, hiking, golf, and hanging with his family. Alan is married to Anne and has two sons named Robbie & Ryan.
Alan's Latest Contributions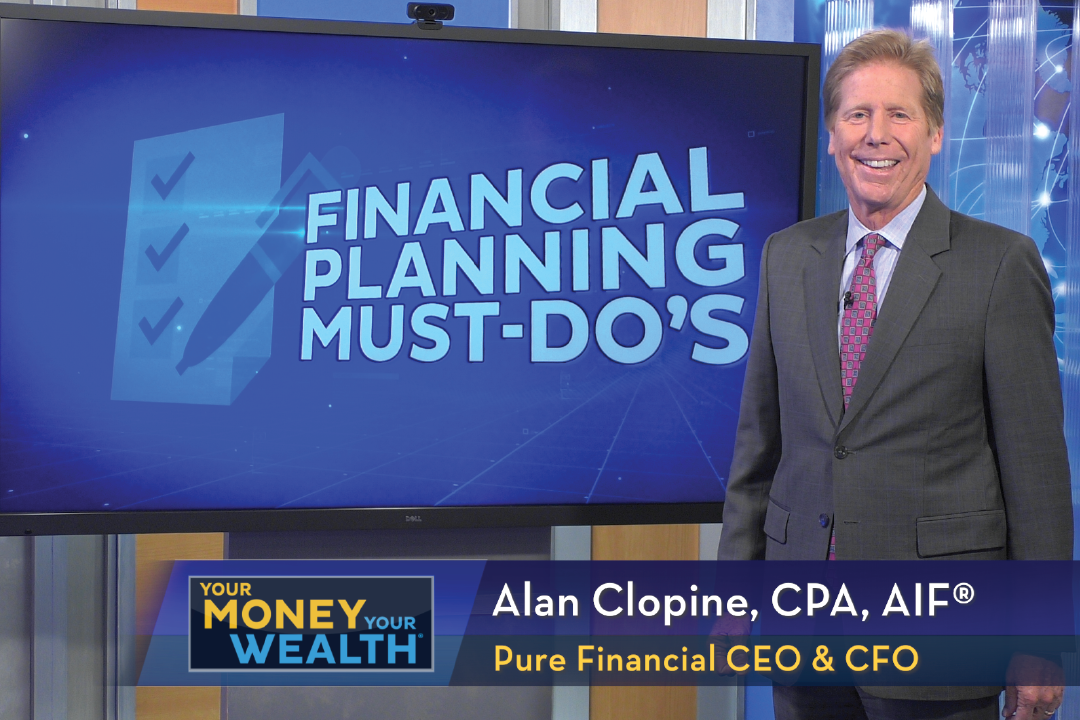 SEASON 7, EPISODE 8
Are you dreaming about the day you will be able to leave your job behind but aren't sure if or even when you will be able to afford to quit your day job? There are some financial planning must-do's you should do before you retire to make sure your finances are in order. Financial professionals […]
Which states are best for retirement taxes? When moving to a state with a lower cost of living, is it wise to take on mortgage debt to invest in the market? Does it make a difference if you do a Roth conversion before or after moving to another state? Plus, is it better to do Roth conversions with ETFs or mutual funds? Is zero percent long-term capital gains "a hoax"? Also, ABLE accounts for those with disabilities, and healthcare costs vs. taxes as they relate to medical debt, health savings accounts (HSA), and high deductible health plans (HDHP).
Subscribe to the YMYW podcast Subscribe to the YMYW newsletter