Does it feel like sometimes you're playing roulette with your retirement? You may not be able to control outside forces, but you can put a plan in place that will help make your retirement feel more secure.
Financial professionals Joe Anderson and Alan Clopine get real about controlling what you can control and help you realize your options for maximizing your retirement funds, to give you the tools you need to live the retirement you want.
Plus, special guest, Brian Perry, Director of Research, CFP®, CFA® from Pure Financial Advisors, explains how you should be adjusting your portfolios in this market.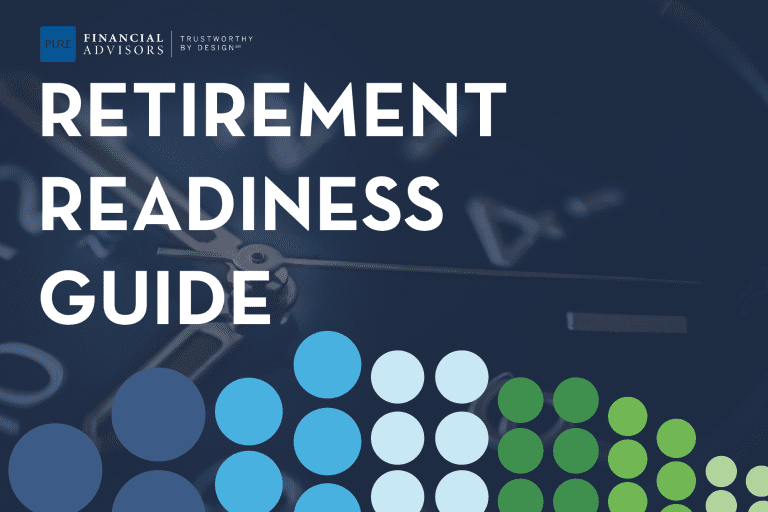 Important Points:
 (00:36) – Market Volatility
(01:16) – Creating a Retirement Plan: Under 50 vs Over 50
(02:20) – Not Leaving Your Retirement to Chance: Create a Plan for Cash Flow, Taxes, Investments, and Life Events
(03:18) – Putting a Plan for Cash Flow in Place: Approximate Retirement Savings by Age
(04:14) – Approaching Retirement: Are You on Track?
(06:00) – Not on Track? Things You Can Do to Improve Your Distribution Rate
(06:40) – Taxes: Where is Your Money Held?
(09:06) – Controlling What You Can Control: Investment Risk in Your Portfolio
(11:45) – Adjusting Your Portfolios During Market Volatility
(12:19) – What Can You Control in Your Portfolio?
(14:04) – Investing: Buying Low, Selling High
(16:56) – Retirement Roulette: Early Retirement, Outliving Your Savings, High Medical Expenses, Long-Term Care, Disability, Divorce
(21:46) – How Saving Money for Your Grandkids Could Impact Scholarships
(22:45) – Target Date Funds
(24:06) – Pure Takeaway: Get a Financial Plan in Place, Have Tax Strategies, Manage Risks, Grow Your Emergency Fund
Make sure to subscribe to our channel for more helpful tips and the latest episodes of "Your Money, Your Wealth."