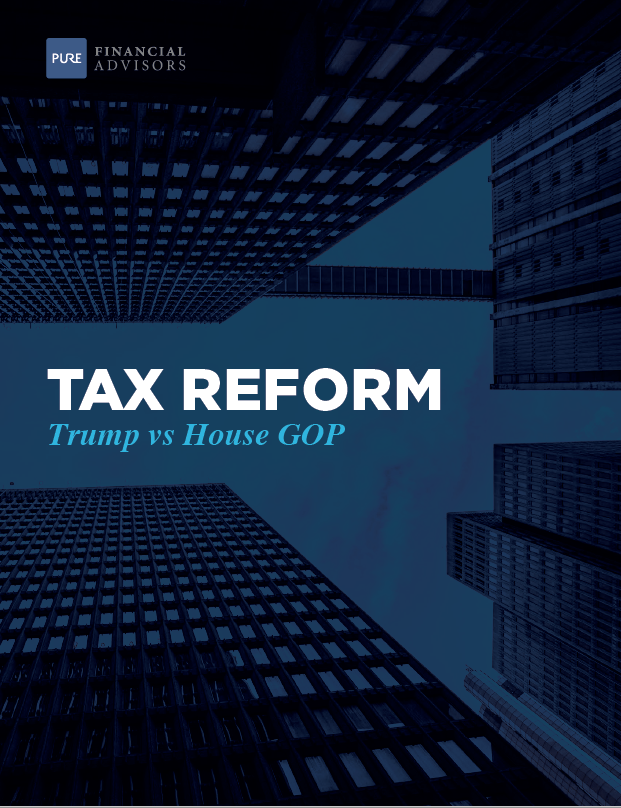 Updated May, 2017
With Republicans in control of the White House and both chambers of Congress, many think 2017 could be a major year for tax reform. It's been three decades since the last major tax reform, but negotiation is in order before any type of reform will be accomplished.
President Donald Trump and the Republican Party remain divided on a number of key policy questions. The tax proposals from Trump are not fully aligned with the current "Better Way for Tax Reform" proposals from the House Republicans. With two blueprints laid out for tax reform, we could see obstacles for getting any legislation passed.
This white paper takes a deeper look into the proposals of Trump versus the House GOP to illustrate what tax reform means in the eyes of the leaders.
Section 1: Income Tax Return
Section 2: Estate Tax Reform
Section 3: Business Tax Reform
Section 4: Individual Tax Strategies at Risk
Section 5: Year-End Tax Planning Tips