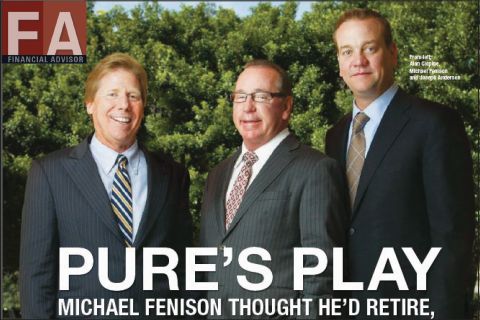 Michael Fenison Thought He'd Retire. Instead He Created a New Model for Planning with a Major Focus on the Mass Affluent.
Learn the story behind Pure Financial by reading the cover feature in Financial Advisor Magazine's August edition.  In the featured article, Michael Fenison, Founder and Co-CEO shares how Pure Financial Advisors, Inc. came about, explaining his vision in crafting a unique fee-only financial planning firm that delivers to the masses using salaried planners to avoid any conflict of interest. The story notes the importance of credentialed advisors, going into detail about Pure's assembly line of CFPs and how they work hand-in-hand with CPAs, CFAs and other financial experts to create a cohesive, comprehensive plan.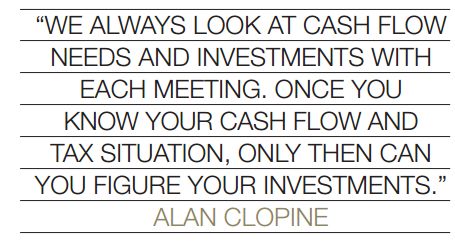 Alan Clopine, Co-CEO & CFO, is also interviewed to describe how big of a role taxes play in crafting all Pure Financial's plans. "If one thing distinguished Pure from other planning shops, it would be its fixation on taxes," says reporter Dan Jamieson.  Fenison explains that "We check each position daily to see if it's located properly, has sufficient cash reserves, and to see if there are tax-harvesting opportunities."
"With careful tax planning, retirees can pay a 15% tax rate even if they're living a 25% bracket lifestyle," Clopine adds.
The story also covers the strategies Pure uses to acquire clients, including retirement planning courses at local campuses across southern California. Joe Anderson, President of Pure Financial, teaches most of these classes and a few attendees shared their thoughts on the class.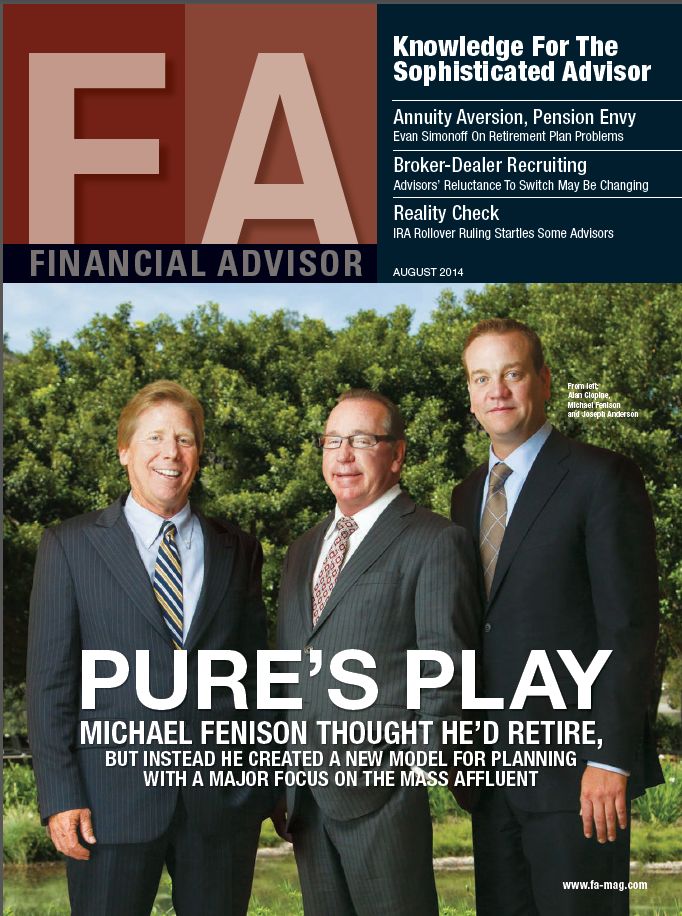 Anderson "just reeled me in—not from a sales perspective, but more from an investment philosophy perspective," Brown recalls. "The stuff he covered just made clear sense to me. I did engineering for 30 years, so I have a good mind for numbers.…what he was discussing just aligned with my thinking, and I learned all kinds of things I'd never thought about." Take for example, the impact of taxes on investments. "You will spend more money in income tax than you'll ever lose in the stock market," Brown recalls Anderson saying, "because taxes are not properly managed in a retirement scenario."
"I attended the first class presented by Joe Anderson, and he had so much energy and passion, and he never said a word about Pure Financial. I liked the strategy, his personality, the presentation— and I've attended a lot of chicken dinners in my time."