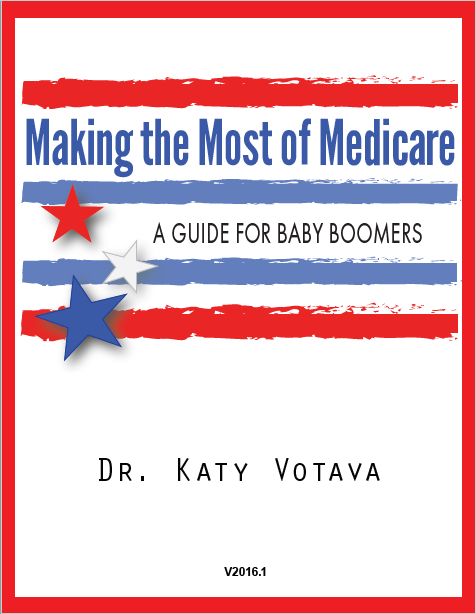 Want to learn the ins and outs Medicare? Our Making The Most of Medicare white paper can help you get the answers you need.
In this guide you'll learn the A,B,C's of of Medicare from expert Dr. Katy Votava including information on:
2016 premiums and Income Related Monthly Adjustment Amounts (IRMAA)
2016 Medicare Part A and B out-of-pocket costs
Medicare Part D costs and "donut-hole" threshold
Easy Medicare enrollment charts
Limited number of downloads available.