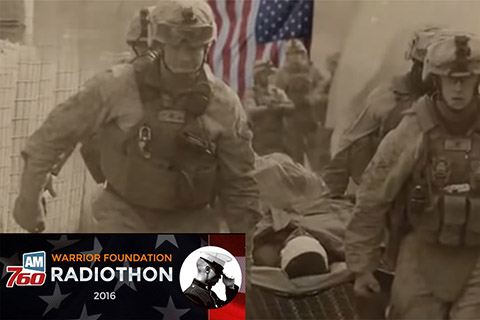 Pure Financial is proud to sponsor this year's AM 760 KMFB's Warrior Foundation Radiothon. Over $350,000 has been raised so far to help send our military heroes home for the holidays. The radiothon ran on December 2 but is still accepting donations.
The AM 760 KFMB Warrior Foundation Radiothon is a LIVE, 12-hour on-air event dedicated to raising money to help our injured warriors, many of whom are going through rehab here in San Diego. Through the generosity and kind spirit of our community, the Radiothon has raised nearly $14 million since 2004 to help send military heroes home for the holidays.
In addition to sending warriors home for the holidays, The Warrior Foundation – Freedom Station helps transition our military men and women back to civilian life.
If you'd like to donate to the Warrior Foundation, click here. Happy holidays from our family to yours.