How do you calculate Roth conversions to reduce taxes when you reach required minimum distribution age? What are the rules for RMDs from a Roth 401(k)? How does the 5 year Roth clock factor into a decision to leave money in an old Roth 401(k) or roll it to a new Roth IRA? Do reinvested dividends count as Roth contributions? Do capital gains count towards the capital gains income bracket? Plus, IRA contributions for minors and the unemployed. Finally, how would Joe, Big Al, and Andi spend lottery winnings?
Subscribe to the YMYW podcast Subscribe to the YMYW newsletter

Show Notes
Free resources:

LISTEN | YMYW PODCAST #255: Breaking Down the Confusing 5-Year Roth Clock Rules
LISTEN | YMYW PODCAST #265: Bear Market Investing Strategies and Revisiting the 5-Year Roth IRA Withdrawal Rules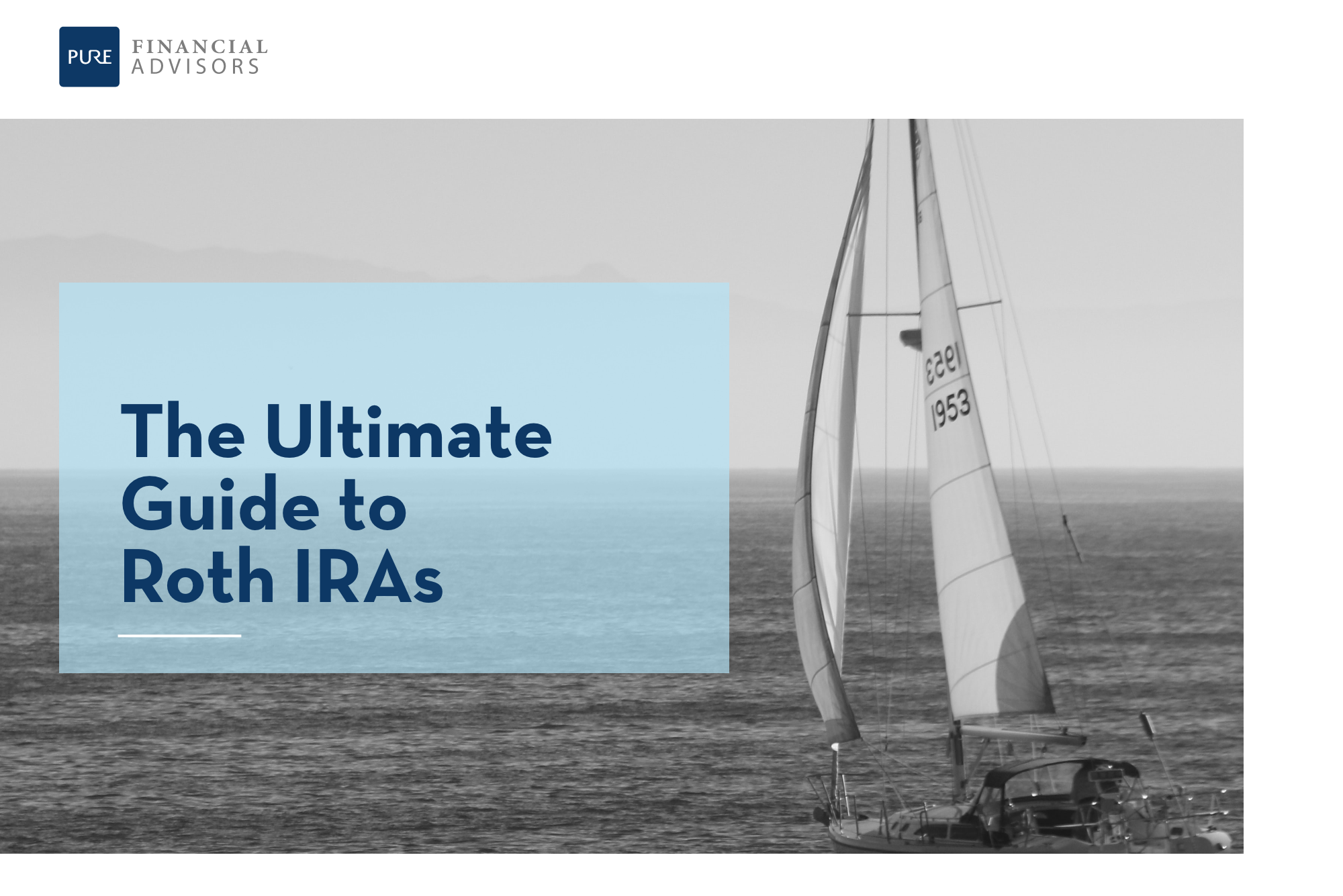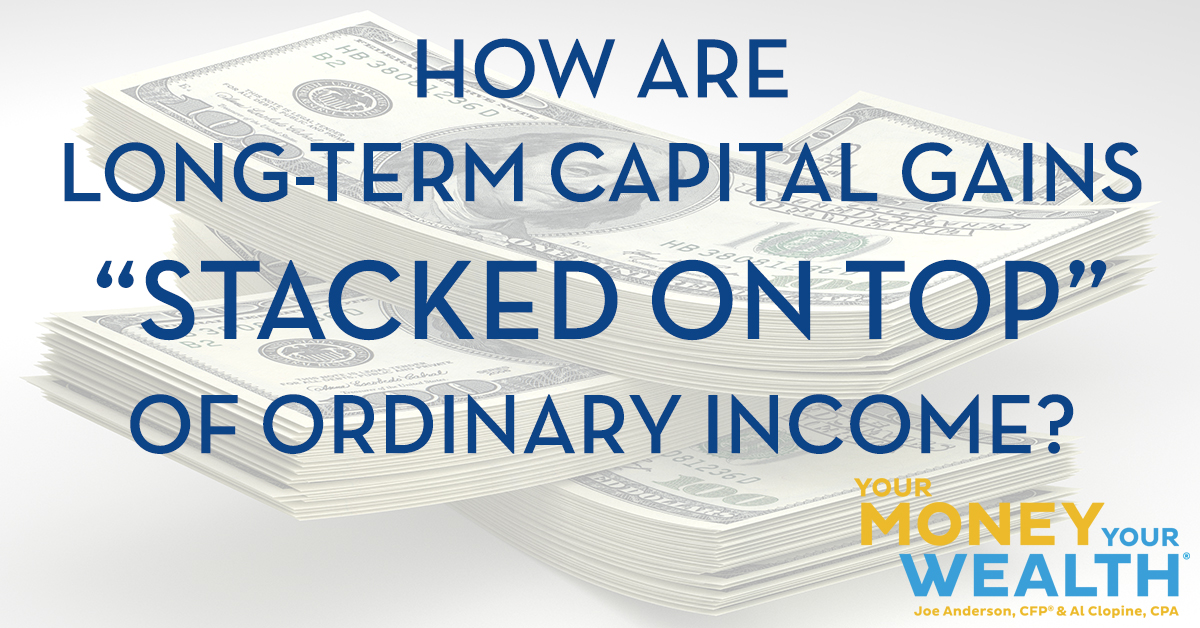 Listen to today's podcast episode on YouTube:
Transcription
Today on Your Money, Your Wealth® podcast #342, the Roth questions are all across the board: how do you calculate your Roth IRA conversion to reduce taxes when you begin taking required minimum distributions? Speaking of RMDs, what are the rules for RMDs from a Roth 401(k)? How do the 5 year Roth withdrawal rules factor into a decision to leave money in an old Roth 401(k) or roll it to a new Roth IRA? Plus, IRA contributions for minors and those on unemployment, and whether reinvested dividends count as Roth contributions. And for a total change of pace, do capital gains count towards the capital gains income bracket? And if Joe, Big Al and I were to win the lottery, what would we do with the money? I'm producer Andi Last, and here are the hosts of Your Money, Your Wealth®, Joe Anderson, CFP® and Big Al Clopine, CPA.
How to Calculate Roth Conversion to Reduce Taxes at RMD Age? (Bill, PA)
"Hello California BAJA (Big Al, Joe & Andy), love the podcast and the great info you share. As for the niceties:
You're my favorite podcast to listen to when I walk for exercise
My wife drives a 2019 Toyota Highlander and I drive either a 2015 Genesis or 2020 Toyota Tundra
We have a Yorkie (Mia) and a Bishorkie (Daisy)
My favorite adult beverages are Cabernet, any craft IPA beer or Rum & Diet Coke
My question is: How do you go about determining how much of your traditional IRA you should convert to your ROTH IRA each year in order to lower your tax burden when you reach RMD age? Right now I have been converting about $65k a year above what we need to supplement our income to just max out the 12% tax bracket for married filing jointly. I'm not sure if we should be doing more or not.
I am 64, we live on about $100k per year and we have about $1.2M in traditional IRA's, $350k in our 401k's, $570k in Roth and $350k in a Brokerage account. We're both retired with no real W2 income to speak of. Our only income is from rental properties. btw – I don't think Joe is arrogant but I reserve the right to change my opinion until after he reads my question 🙂 Thanks and I look forward to hearing your response, Bill from PA"
Leave Money in Former Employer's Roth 401(k) or Direct Rollover to New Roth? (Beagle, Cab0)
"Hey Big Al, Joe & Andy, have been listening to your pods for a year and seems like alot of your on air questions start with. I have 2 or 3 million and get 6k a month from pension and 4k from soc and they ask humm will i be ok???? DUHH… Give me a break i think they just want to hear you guys says how much they have and that they are so awesome hehe..i just ff thru them love the remote. Just a quick question… not about front or backdoor Roth as i know it your favorite subject.
My wife is being let go from her job as her business is closing their plant. The company will still exist so need some input. Should she leave her money in their roth 401k or do a direct rollover to a new roth. Here is the reason for the question. She is 57 so if she keeps the funds with the company we would have access to the funds at 59 1/2 if needed. If she does a rollover then the new clock would start on the 5 year roth and would not be able to access the gains for 5 years. I do not get why a roth 401k transfered to a roth ira isnt counted as time served. Their companies 401k is limited so I believe a rollover is the best option as i would have many more investment options. Love the show Als whitty comments are always welcomed. Joe is Joe and is also a good sidekick hehe Wish Andy would chime in more often enjoy her commentary. – Beagle from Cabo"
Sharpen your knowledge on those tricky 5 year rules for withdrawing from your Roth in the podcast show notes at YourMoneyYourWealth.com. Listen to YMYW episodes 255 and 265, both on those 5 year clocks, and download our free guide to the 5 Year Rules for Roth IRA withdrawals. Just click the link in the description of today's episode in your podcast app to go to the show notes, then scroll down to the free resources section and have at it. That said, a lot of preparing for retirement is tricky. One wrong move could really do a number on your financial future. Getting a free assessment from a CERTIFIED FINANCIAL PLANNER™ professional on Joe and Big Al's team at Pure Financial Advisors can provide a lot of peace of mind. They'll go over your entire financial situation, confirm if you're on the right track, and help you find ways to meet your retirement plans and goals. Click the Get an Assessment button in the podcast show notes at YourMoneyYourWealth.com to schedule your free financial assessment now.
How to Start a Roth IRA for a Minor With a Seasonal Job? (Roger, NJ)
"Hello, Andi, Joe and Al, no pets and I drive a Volvo XC90. My daughter, age 14, got her first summer job. She only was able to work 3 weeks because of other commitments. Because she worked so little, at a seasonal job and we did not submit all required employment forms, the employee paid her all cash (total $1100). I would like to start a Roth IRA for her but am unsure how this should be documented. There are no timesheets, pay stubs, W2, etc. Do I need to file a tax return for my daughter? Can I just open a custodial IRA? Thank you"
What Are the Required Minimum Distribution Rules for Roth 401(k)? (Saul, VA)
"Good day Andi joe and Big Al, I'm Saul from Virginia. I love the show and find it not only entertaining but also very informative and useful. I have two questions for you, one related to Roth 401K and the other is with regards to long-term capital gains and taxes.
Regarding the Roth 401K, I understand these do have Required Minimum Distributions, however I'm not clear on if this is a separate "bucket" , so say for example my total RMD comes to $50K when I reach 72, will I be able to remove all $50K from the Roth 401K? or are each accounts (IRA, traditional 401K , roth 401K) treated as a unique bucket, and I need to remove (RMD) from each bucket based on the formula for the RMD based on my age?"
Do Capital Gains Count Towards the Capital Gains Income Bracket? (Saul, VA)
"Regarding Capital Gains Tax, my question is, does the amount of Capital gains count towards the capital gains income bracket? I understand the brackets for a married filing jointly couple are 0% for up to $80,800, 15% for anything between $80,801 to $501,600, and then 20% anything over the $501,600, But let's spitball on the following: Say I set asside 1 year worth of expenses on a savings account that will barely make $300 a year in interest and that is my only income for that year (no salary, no dividends); and Say I sell an investment holding or holdings that combine gives me $1,000,000 in capital gains (wouldn't that be nice???) would I be paying 0% tax on the Long term cap gain amount of $1,000,000 since I only had $300 of income from the interest of my savings account?
Thank you again for taking the time to answer all our questions and keep up the Awesome work. And you are welcome for not asking about the MegaTron Red Barn 5 car garage door Roth."
Capital gains tax and how it works with ordinary income tax is a frequent source of confusion for YMYW listeners. If you're one of them, click the link in the description of today's episode in your podcast app to go to the show notes and check out "Capital Gains vs. Ordinary Income Tax Explained", YMYW episode 325, to learn more. The Ultimate Guide to Roth IRAs is also there for your downloading pleasure, to help you make sense of Roth IRAs vs. Roth 401(k)s, how conversions and contributions work, and why the fellas think Roths are such a big deal. The podcast show notes is also where you can Ask Joe and Big Al On Air any money questions, have them to spitball about your financial situation, or tell us what you think of the podcast. And hey, if you feel like you're getting something of value out of YMYW, do us a favor and hit the share button there at the top of the show notes and tell someone else about it – that's the best way to say thanks. 
Can You Contribute to an IRA While on Unemployment? (Jim, Santa Cruz)
"Hello Andi, Al and Joe – Jim from Santa Cruz "calling" with a couple questions about the effects of Unemployment Compensation on IRA contributions … 60-year-old "Jack" owned a business that was decimated by COVID. Jack received $15,000 of Unemployment Assistance in 2021 (of which the first $10,200 is tax-exempt); he had no other income during the year. Fortunately for Jack, he is married to The Awesome "Diane", who is also 60-years-old and had earned income of at least $14,000 in 2021. Jack and Diane want to make maximum IRA contributions for 2021.
Is Jack eligible to make an IRA contribution? If so – what is the maximum amount?
Can Diane make a spousal contribution to Jack's existing IRA, or is a new IRA required for spousal contributions?
Thanks, as always, for your Excellent Show. – Jim from Santa Cruz"
Do Reinvested Dividends in a Roth IRA Count as Contributions? (John, Abilene, TX)
"Hi Joe, grande Al and Andi, John from Abilene again. Got one roth scenario question and one fun question. The roth scenario question, If someone is under 59 1/2 and has $1,000 in monthly dividends from one stock and uses those dividends to buy different stocks within the roth. Is this considered a contribution or is it just regular dividend distribution from the roth? If that person is over 59 1/2 and uses the dividend money the same way is it a distribution?"
What Would Ya'll Do With Lotto Winnings? (John, Abilene, TX)
"Second question is a fun lotto question. Currently the mega lotto is at 293 million. Texas lotto says the cash value would be 214 for Texas residents. What would the three of ya'll do with lotto winnings? Joe, your beer of the week to try is Hofbrau hefeweizen beer. PS Andi do you spell your name with a Y or an I? Thanks"
Podcast Survey Winner & Trivia Question
_______
California BAJA, hand signals, Volvos, and bad drivers in the Derails at the end of the episode so stick around. 
Subscribe to the YMYW podcast Subscribe to the YMYW newsletter
Your Money, Your Wealth® is presented by Pure Financial Advisors. Sign up for your free financial assessment.
Pure Financial Advisors is a registered investment advisor. This show does not intend to provide personalized investment advice through this broadcast and does not represent that the securities or services discussed are suitable for any investor. Investors are advised not to rely on any information contained in the broadcast in the process of making a full and informed investment decision.