From estate planning to timing when to claim your social security benefits, financial professionals Joe Anderson and Alan Clopine break down the steps you need to take before you retire. Should you pay off your mortgage and be debt-free or is it better to have more cash available? Put this dynamic duos' decades of experience to work for you as you countdown to retirement.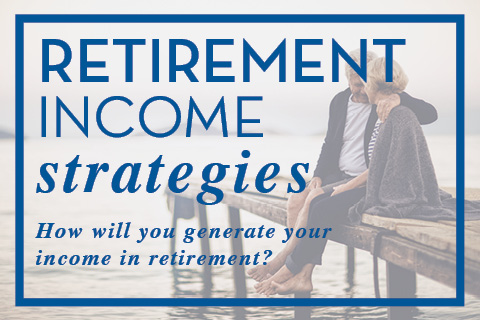 Joe: Now, this is the time of the show where we got a ton of things that we're going to really cram into your brain. It is called countdown to retirement. Alan, count it down.
Alan: Okay, here we go. So, here's the first one, don't guess. Take some time, figure out what you need. How much do you need in assets to be able to retire to translate in the kind of income, the kind of lifestyle that you want?
Joe: Most people plan more for their vacation than they do their overall retirement. I guarantee you've already looked at your hotel, your travel, the airline, you already have that all mapped out. Most people guess as they approach retirement. Yeah, I think we'll be Okay. Do not guess on your overall retirement.
Alan: Make sure you've got an emergency fund. Boy is this an important one and boy, a lot of people out there don't really have an emergency fund if your car breaks down, or you get sick, or something. You need to have some funds to be able to cover yourself in an emergency. This is a big one. A lot of people miss.
Joe: Yeah, maybe three to six months income, I think would be an appropriate emergency fund, something like that and it depends on your debts, right. So, you want to make sure that you pay off all non-mortgage debt. If you have a lot of credit card debt, you don't have an emergency fund; people keep going back to the credit cards and that kind of blows them up there.
Alan: Yeah and actually pay off your mortgage if you can. I mean, although we see mistakes here. We see people paying off their mortgage, and they've got no money. So don't necessarily do that.
Joe: Right, yeah, another point to that is that most people want to be completely debt free when they retire. And so they're taking all their liquid assets, and they're throwing everything at the mortgage, and then they retire. Guess what? There's no more mortgage. But then they have no cash, so they have to sell the home, or they have to do a reverse mortgage, or a cash-out refinance. So you have to have balance in your overall strategy.
Alan: Figure out when you want to take Social Security. You can take it as young as 62 and as late as 70. The longer you wait, the better the benefit. This is a big one. This is a guaranteed source of income from our government. So, make sure you get this one right.
Joe: Right, And then to dovetail with their Social Security benefits that rolls right into Medicare. So, once you enroll for Social Security at full retirement age, now you're automatically enrolled for Medicare. But do you want a Medigap policy, is that Medicare premium? What's it going to look like? What's your income? So, there's a lot of planning around Medicare as well.
Alan: Pension too, Joe. Now not everyone has a pension but if you do have a pension get it right. There's usually a lot of choices: survivor benefit, non-survivor benefit, when you actually retire, these will affect your income for life.
Joe: Yeah, the pension benefits are huge. And we talked about life insurance earlier. Well, if I pick just single life on me and then if I were to pass, just know that the spouse would get nothing. So, maybe it makes sense to keep that life insurance. Or you want to make sure that you do the planning to say if I do pass what is the surviving spouse get. And then you have to look at the portfolio, right.
Alan: Portfolio, you may need to reallocate based upon your own circumstance. We'll go a little quickly, make sure you don't forget income taxes because if you have all your money in a retirement account, you're going to be paying a lot of high-income taxes. Make sure your state documents are in order, got a will, you've got to trust, make sure that's all buttoned down before you retire. And then finally I would say have a reason to get out of bed, right, Joe, I mean you…
Joe: Alan, you are my reason that I get out of bed each and every morning.
Alan: That's the sweetest thing you've ever said.
Click here to watch the full 365-Day Countdown to Retirement episode