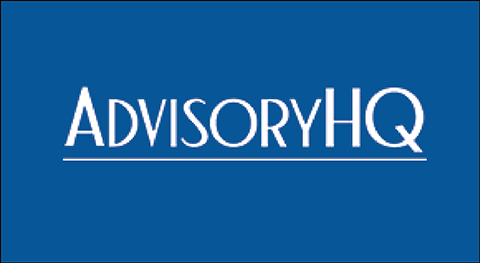 AdvisoryHQ News has recognized Pure Financial Advisors, Inc. as one of the top ten financial advisory firms in San Diego for the year of 2016.
The ranking provides a detailed story about why Pure Financial was chosen as a top financial advisory firm, recognizing Pure's fiduciary foundation and explaining what sets their financial planning and asset management services apart. Pure Financial's story was highlighted in the ranking as Advisory HQ explained why Founder Mike Fenison started the company in the first place. "Clients needed a commission-free environment that truly fostered their best interest and didn't succumb to unnecessary losses due to careless or underhanded planning. Out of this obvious need, Pure Financial was born."
Pure Financial prides itself on being a fee-only firm comprised of salary-only CERTIFIED FINANCIAL PLANNER™ professionals.
Methodology: AdvisoryHQ does not charge anyone for the financial advisory firm rankings and reviews. Firms don't realize they are being reviewed until after reviews have been completed and published. Advisory HQ went beyond just analyzing AUM, revenue and the size of an advisory firm. Instead, they developed a breakthrough 'Top-Down 4-Step Advisor Selection Methodology' based on a wide range of filters. Step 1: Develop a comprehensive list using publicly available sources. Step 2: Apply initial threshold filters to narrow down list of identified firms. Initial filters include fee structure, fiduciary duty, independence, innovation and improvement. Step 3: Apply integrated selection filters including resource availability, experience level, transparency, customized services, quality of advisors' website, open door policy and audience. Step 4: Generate the final list – based on the results of the assessment, Advisory HQ selects individuals and entities. Awards or inclusion on ranking lists are not indicative of future performance or representative of any one client's experience.
View the full list of Top 10 Financial Advisors in San Diego.