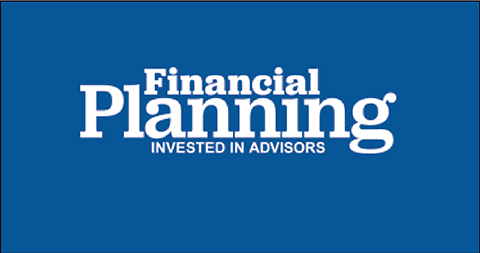 Financial Planning ranks Pure Financial Advisors, Inc. as the 102nd top Registered Investment Advisors (RIA) in the nation. This year, the annual RIA Leaders list was ever more rigorous.
"We have strict requirements, excluding firms with broker-dealer and insurance company affiliations, and large outside owners. We also this year sought to remove firms that sell their own commission-generating investments. The list includes only firms that provide true holistic financial planning — not just investment advice — to more than 50% of their individual clients, said Ann Marsh, a Senior Editor of Financial Planning Magazine.
Pure Financial Advisors, Inc. is honored to be ranked by Financial Planning as a top RIA firm in the country. The recognition further exemplifies Pure Financial's passion to provide true financial planning services under the fiduciary standard of care.
Methodology: Discovery Data compiled the rankings based on discretionary and nondiscretionary assets under management listed on SEC Form ADV. The list also does not include roll-ups, aggregators or turnkey asset management programs. Subjective review of unusual cases may result in inclusion or exclusion based on factors unique to those firms. As the RIA industry evolves, so does the criteria.
About Pure Financial Advisors, Inc.
Pure Financial Advisors, Inc. is a fee-only Registered Investment Advisor providing comprehensive retirement planning services and tax-optimized investment management. Pure opened doors for business in 2007 with a mission to provide financial planning services using salaried planners in order to minimize the conflict of interest between the advisor and client. A pure business model was the vision and Pure Financial Advisors became the reality.
Pure Financial adheres to the fiduciary standard of care in which they are required by law to act in the best interest of their clients at all times. Using a holistic planning approach, Pure Financial currently manages over $1 billion in assets and services clients across the nation with offices in San Diego, Orange County and Los Angeles.
Pure Financial invites you to experience The Pure Difference today.