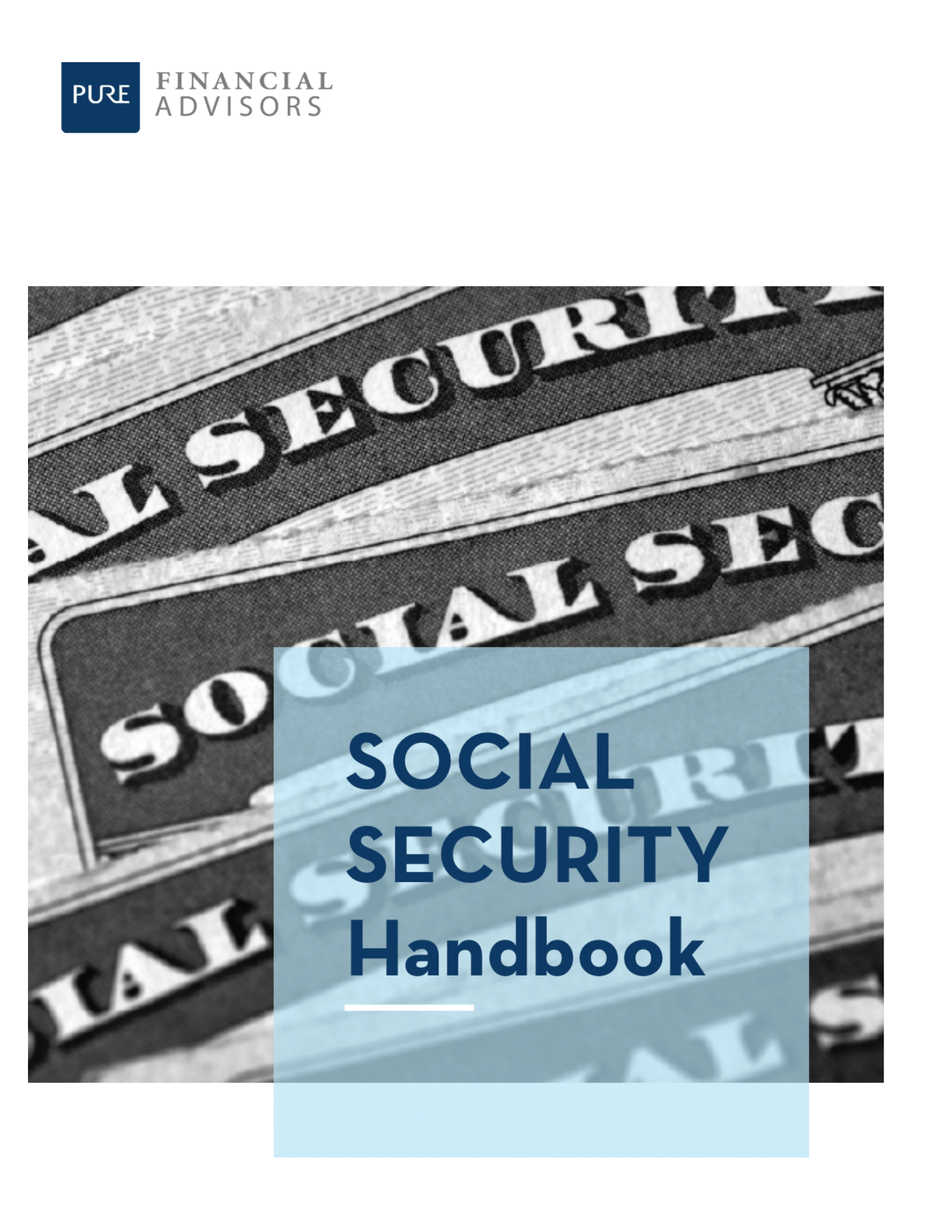 Updated for 2023:
Whether you are retiring in a few months or a few years, Social Security is one of the most important decisions of your retirement. This Social Security Handbook walks you through what you will need to know for 2023 and beyond.
This guide will explain…
History of Social Security
How Social Security Works

Who is Eligible
How Benefits Are Calculated

Individual Benefits

When to Collect Your Benefits
Collecting Early vs. Late
Working & Collecting Benefits

Social Security Rules

Spousal Benefits
Survivor Benefits
Divorced Benefits

Social Security & Taxes
Case Study: Advanced Filing Strategies
To estimate or manage your Social Security benefits, visit SSA.gov. The Social Security Administration phone number is 1 (800) 772-1213.
Joe Anderson, Alan Clopine and Pure Financial are not affiliated with or endorsed by the Social Security Administration or any other government agency. Intended for educational purposes only. Not intended as individualized advice or a guarantee that you will achieve a desired result. Before implementing any strategies discussed you should consult your tax and financial advisors.