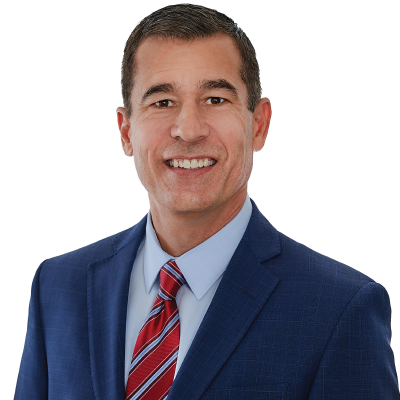 Contact Information
Certified Financial Planner™
Certified Public Accountant
Accredited Investment Fiduciary
BIOGRAPHY
Bill has been helping clients with their financial planning needs for over 20 years. He works closely with clients to develop and implement a personalized comprehensive plan (retirement, investments, taxes, cash flow, estate planning, and risk management); then provides ongoing guidance to help them reach their goals. Bill specializes in creating tax-efficient strategies by using his unique background as a CERTIFIED FINANCIAL PLANNER™ professional and Certified Public Accountant.
He began his career at one of the largest international CPA firms and later co-founded a local CPA firm. During that time, he recognized the need for integrated tax, investment, and financial planning advice, so he began offering comprehensive wealth management solutions. Motivated by the positive impact, Bill went on to help other CPAs and their clients with wealth management services. He then accepted a role building and managing a high-performing team of wealth advisors and has since returned to his passion of working directly with clients.
Bill earned a Bachelor of Science Degree in Business Administration-Accounting from San Diego State University. In addition to the above designations, he is also an Accredited Investment Fiduciary®. 
Bill's favorite quote is, "Luck is what happens when preparation meets opportunity." -Seneca
He enjoys hiking and biking with his wife Lee-Ann, spending time with their three children and two dogs, as well as golfing and barbequing.
Bill's Latest Contributions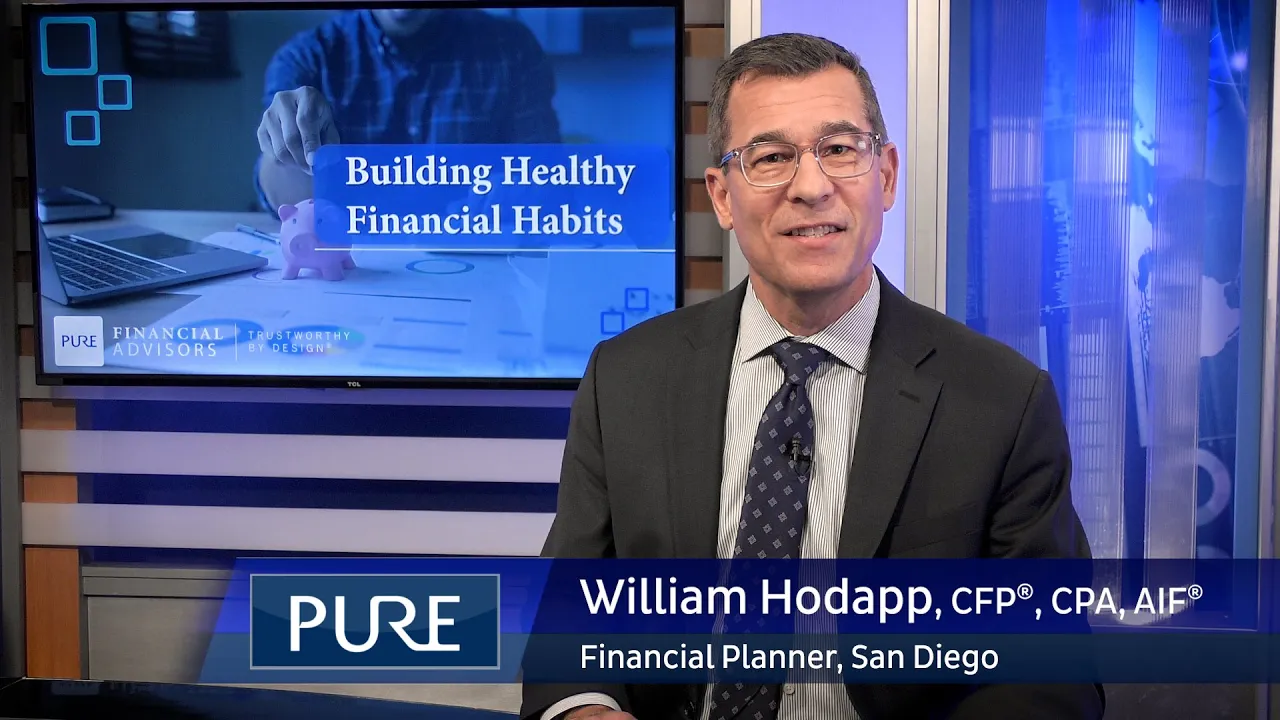 The new year creates an opportunity for a fresh start and to build healthy financial habits to improve your likelihood of financial success. Pure's Financial Planner, William Hodapp, CFP®, CPA, AIF®, covers the basics to help you achieve your financial goals. Prepare a net worth and cash flow statement Make a budget Pay yourself first […]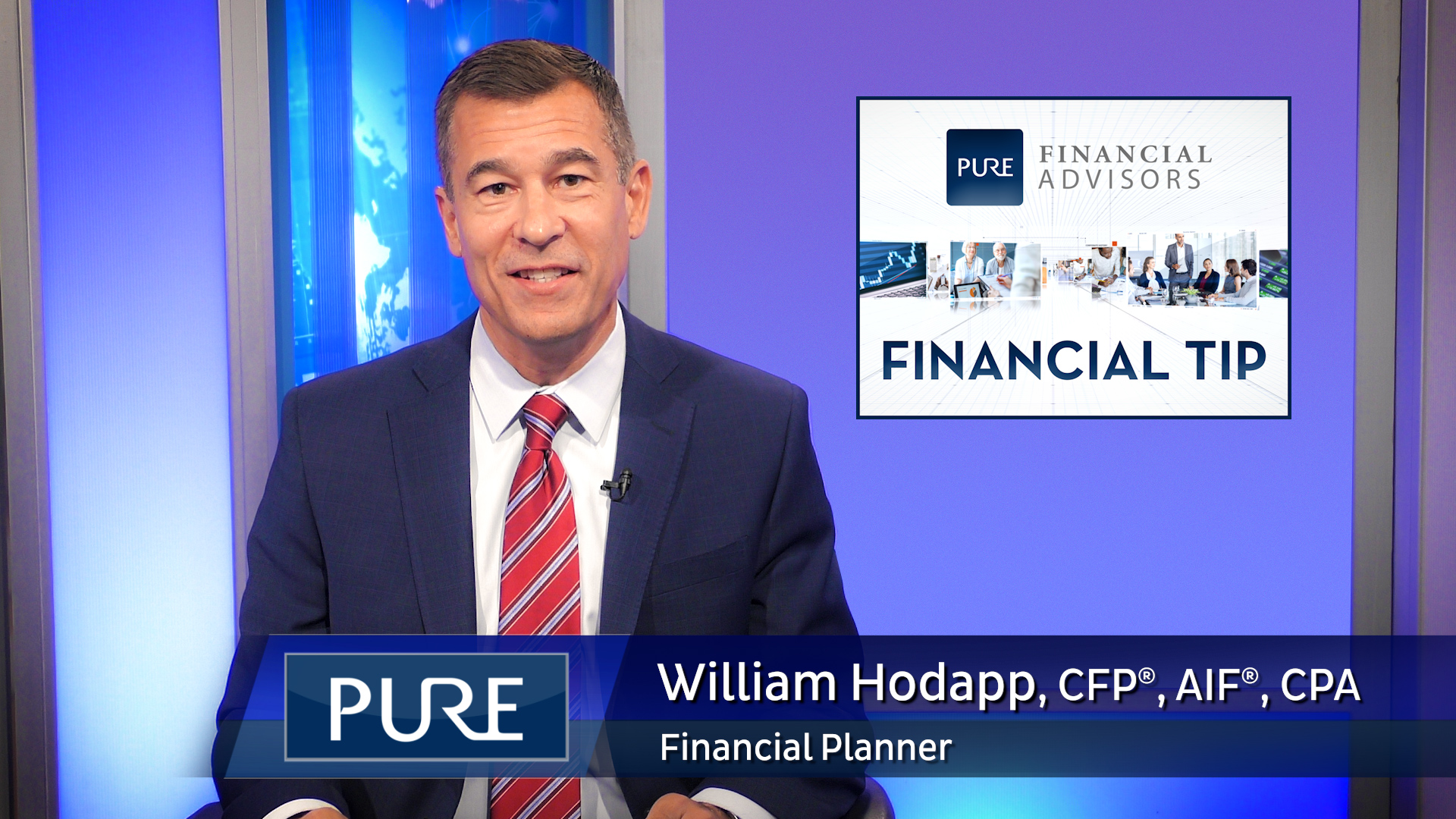 Donor-Advised Funds – The gift that gives back! William Hodapp, CFP®, CPA, AIF® explains how you can support your favorite charity, get a tax deduction, and potentially grow your contribution to benefit charities even more. DOWNLOAD | TAX PLANNING CHECKLIST Subscribe to our YouTube channel. IMPORTANT DISCLOSURES: • Investment Advisory and Financial Planning Services are […]