More
Which states are best for retirement taxes? When moving to a state with a lower cost of living, is it wise to take on mortgage debt to invest in the market? Does it make a difference if you do a Roth conversion before or after moving to another state? Plus, is it better to do Roth conversions with ETFs or mutual funds? Is zero percent long-term capital gains "a hoax"? Also, ABLE accounts for those with disabilities, and healthcare costs vs. taxes as they relate to medical debt, health savings accounts (HSA), and high deductible health plans (HDHP).
Subscribe to the YMYW podcast Subscribe to the YMYW newsletter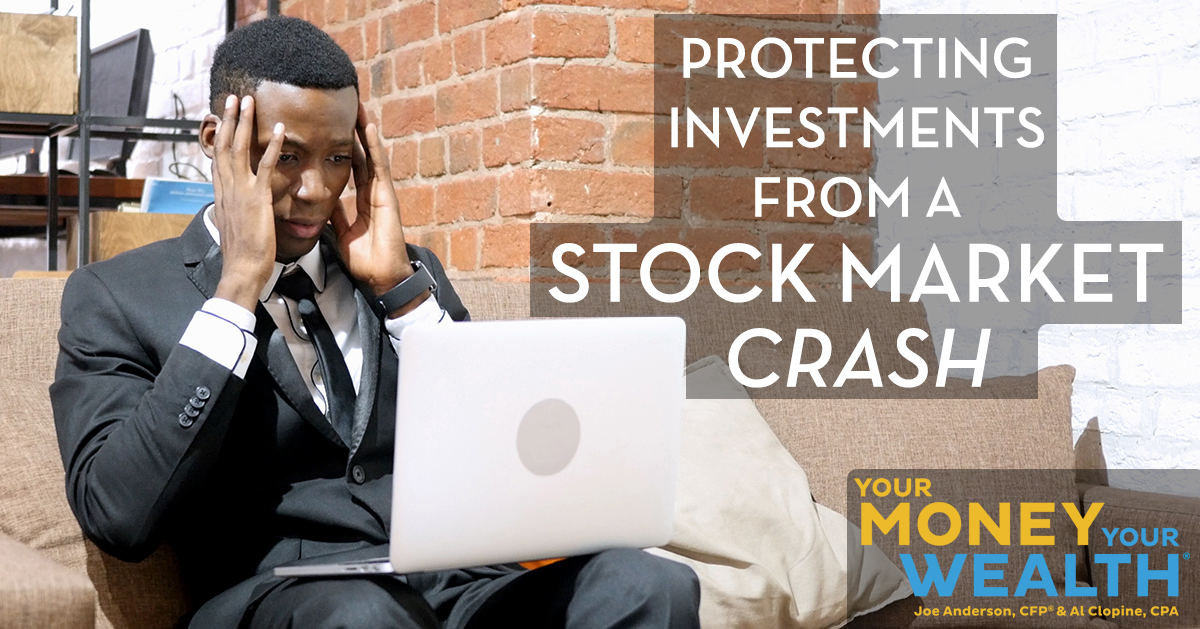 Joe & Big Al discuss various strategies to protect your portfolio from a stock market crash: stop losses, put options, collars, non-correlated alternative investments, and tax-managed buy-and-hold. Also: how should you measure financial advisor performance? How does tax-loss harvesting work? Are health savings accounts (HSA) tax-free? Is alternative minimum tax (AMT) a concern when moving Roth to an annuity? And our first "Dear Joe" question, in the Derails: how do you get your mother-in-law to stop smoking in your car without starting a fight? 
Subscribe to the YMYW podcast Subscribe to the YMYW newsletter
If you're thinking of paying off your mortgage, Joe and Big Al can help you walk through your investing and tax strategy first. Plus, after maxing out your retirement accounts and health savings account (HSA) and owning rental real estate, how else should you save for retirement? (Hint: brokerage account.) As a self-employed small business […]