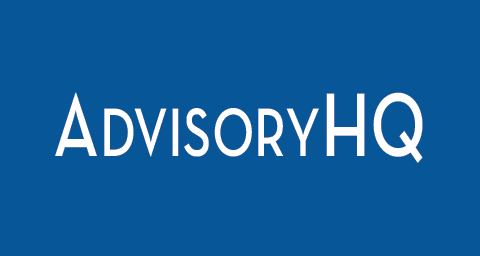 We are pleased to announce that Pure Financial Advisors has been ranked in the Top 12 Financial Advisors in San Diego, CA by AdvisoryHQ.
"With a welcoming approach that uncomplicates the retirement planning and financial management process, Pure Financial Advisors scores 5 stars as one of the best San Diego financial advisors to consider working with." – AdvisoryHQ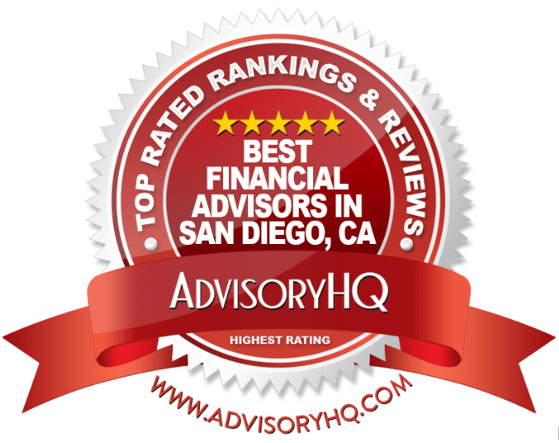 Key factors that enabled Pure Financial Advisors to rank as a top wealth management firm in San Diego include:
Financial Planning
Retirement Planning
Cash Flow Analysis
Tax Planning
Risk Management
Estate Planning
High Industry Standards
"All professionals at Pure, must meet the firm's standards for excellence and attentiveness to each client.
You'll find that many advisors at the firm have:
CFP® designation
AIF® credential
Minimum of 5 years of experience in the financial industry
…This top San Diego financial advisor has extensive educational resources, which makes it one of the best choices for those new to investing." – AdvisoryHQ
View Full List at AdvisoryHQ.com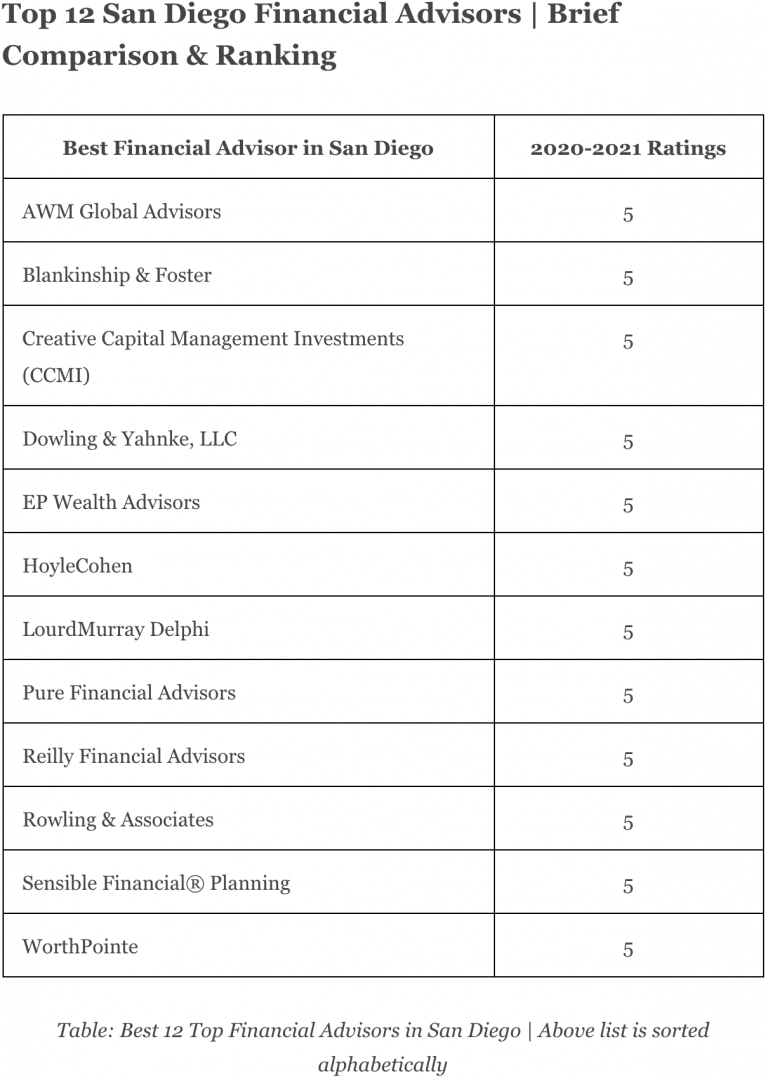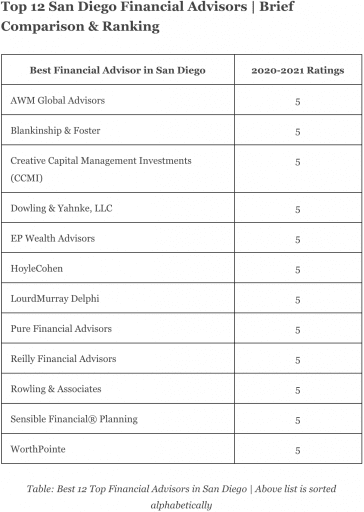 'To generate a more reflective ranking of the best rated financial advisory and wealth management firms, AdvisoryHQ went beyond just analyzing AUM, revenue, and the size of an advisory firm. AdvisoryHQ developed a breakthrough "Top-Down Advisor Selection Methodology" that is based on a wide range of filters including fiduciary duty, independence, transparency, level of customized service, history of innovation, fee structure, quality of services provided, team excellence, and wealth of experience." Learn more here.
Review and ranking articles are always 100% independently researched and written. Firms do not even realize that they are being reviewed by AdvisoryHQ until after reviews have been completed and published to the public.