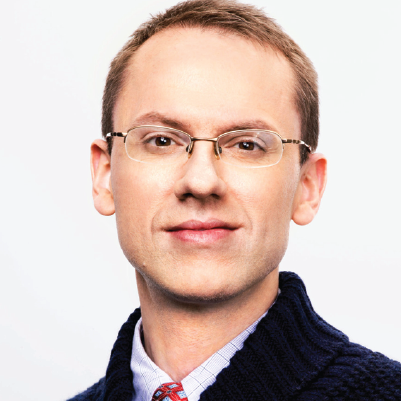 BIOGRAPHY
In 2013, Investment News named Wade Pfau one of the "20 people expected to shape the financial advisory industry." Since then, IN has named him to their lists of industry leaders every year, most recently on their list of "Icons & Innovators" of the financial industry in 2016. He has been recognized with numerous other honors, including sharing the 2012 Academic Thought Leadership Award from the Retirement Income Industry Association for his work evaluating outcomes of different retirement strategies.
Wade D. Pfau, Ph.D., CFA, is a Professor of Retirement Income in the Ph.D. program for Financial and Retirement Planning at The American College in Bryn Mawr, PA. He also serves as a Principal and Director of McLean Asset Management. He holds a doctorate in economics from Princeton University and publishes frequently in a wide variety of academic and practitioner research journals on topics related to retirement income. He hosts the Retirement Researcher website and is a monthly columnist for Advisor Perspectives, a RetireMentor for MarketWatch, a contributor to Forbes, and an Expert Panelist for the Wall Street Journal.
Wade was born in suburban Detroit in 1977 and lived there until he was 15. He then moved to Des Moines, Iowa, where he graduated from East High School in 1995. From 2003 to 2013, Wade lived in Japan, where he worked with the National Graduate Institute for Policy Studies and published a landmark paper challenging the 4 percent rule.
Wade has recently published a new book, "Reverse Mortgages: How to use Reverse Mortgages to Secure Your Retirement", discussing how reverse mortgages—when used correctly—can provide an added layer of security for retirees and allow them to enjoy retirement more by gaining liquidity from an illiquid asset.
Wade's Latest Contributions
Retirement Researcher Dr. Wade Pfau explores the 4% rule for retirement withdrawals – just how much can you really spend in retirement? Joe and Big Al take on Dave Ramsey's advice to pay off debt before saving for retirement, and they loudly debate the merits of real estate versus bonds in a portfolio. Also, IRA […]
Dr. Wade Pfau of RetirementResearcher.com returns to Your Money, Your Wealth® to share some incredible reverse mortgage strategies that can supercharge your retirement when executed correctly. He also updates us on the new rules for reverse mortgages since the 2018 tax law has changed, explains why they have traditionally gotten such bad press, and how […]
SEASON 4, EPISODE 15
Are you getting close to retirement but aren't sure if you will have enough of an income stream to enjoy your time in retirement? Financial Experts Joe and Al explore ways to produce more income with the largest asset many retirees own: their home. American College Professor, Wade Pfau, takes a look at the pros […]