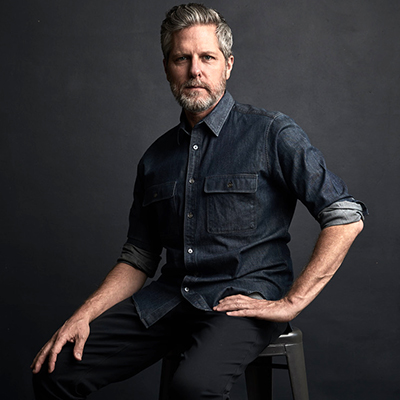 BIOGRAPHY
As Senior Vice President of Unscripted Programming for BBC Studios, Travis Shakespeare oversees the creative development and execution of multiple unscripted shows currently in production, including the highly acclaimed Emmy®-winning unstructured docu-reality, Life Below Zero, as well as Port Protection (both on National Geographic Channel) and BBC's #1 motoring franchise Top Gear (History, BBCA).
Travis Shakespeare is the Director and Executive Producer of the feature documentary Playing with FIRE (2019). Featured in the New York Times, USA Today and The Guardian, Playing with FIRE showcases a radical subculture known as FIRE (Financial Independence / Retire Early), that embraces frugality and financial optimization to achieve financial independence. Follow one family's journey to acquire the one thing that money can't buy: a simpler — and happier — life.
Prior to joining BBC Studios, Shakespeare co-produced the documentary feature Elaine Stritch: Shoot Me and produced the feature film All That Remains. He has worked across a variety of successful factual television titles including Ice Road Truckers (History), Deadliest Catch (Discovery) The Wild Within (Travel Channel), Black Gold (truTV), Gourmet's Adventures with Ruth and Gourmet's Diary of a Foodie (both on PBS).
Life Below Zero has won with 2 Emmys for cinematography and one Emmy for editing. Gourmet's Diary of a Foodie won the James Beard Award and received 3 Emmy nominations. The Wild Within also received a James Beard Award nomination in 2011.
Shakespeare was born and raised in Colorado and is a C.U., Boulder alum. He currently lives in Los Angeles.
Travis's Latest Contributions
Travis Shakespeare, Director and Executive Producer of Playing with FIRE, talks about making the first-ever documentary about the Financial Independence / Retire Early or FIRE movement. Plus, Joe and Big Al answer your rental real estate investing questions and clear up some confusion around Roth 401(k) income limits and contributions versus conversions. Listen to the […]