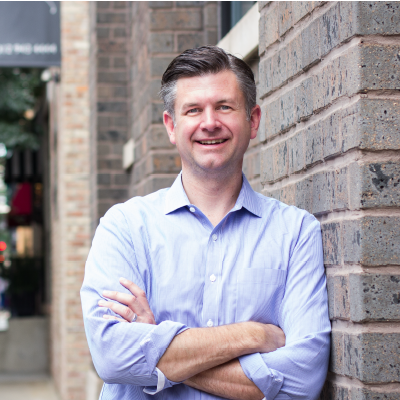 BIOGRAPHY
Tom Anderson is a New York Times bestselling author and nationally renowned financial planning expert. While traditional wealth management focuses primarily on client assets, Tom challenges conventional wisdom by demonstrating the Value of Debt in evaluating individuals' complete financial picture.
Tom is the founder and CEO of Supernova Companies, a financial technology company that provides a comprehensive platform focused on managing both sides of an individual's balance sheet. He has trained more than 10,000 financial advisors nationwide on how to implement his balanced, holistic wealth management strategies.
A former wealth management advisor, Tom was recognized as one of the top 40 advisors under 40 by On Wall Street Magazine and named five times by Barron's Magazine as one of America's Top 1,200 advisors: State by State. His first book, The Value of Debt, is a New York Times and USA Today bestseller and was named the #2 business book of 2013 by WealthManagement.com. His second book, The Value of Debt in Retirement, has been featured in The NewYork Times, USA Today, Forbes, The Washington Post, CNBC, Fox Business, and Bloomberg.
Tom has his M.B.A. from the University of Chicago and a B.S.B.A. from Washington University in St. Louis, where he achieved a double major in finance and international business. He is fluent in Spanish and has lived and worked in Spain and Mexico. His extensive academic studies at some of the top schools in finance and economics, international experiences, and institutional background deliver a unique perspective on global markets.
Tom lives in downtown Chicago with his three children and beautiful Goldendoodle, Harry, who is named after one of Tom's greatest influences, Nobel Prize-winning economist Harry Markowitz.
To learn more about Tom & Supernova Companies, click here.
Tom's Latest Contributions
Author Tom Anderson discusses the value of debt in wealth building through the four phases of life. Joe and Big Al go over 6 common myths that can mess up your retirement, and how much you need to save in order to have $1 million when you retire. Also, how will making a large IRA […]
Hosts interview Tom Anderson , author of The Value of Debt in Retirement, to discuss why debt isn't always a bad thing in retirement. The Value of Debt placed #2 on Forbes List of Personal Finance Books Financial Experts Say Will Change Your Life. Plus, Joe and Al answer more email questions on-air. 0:58 "We're answering […]