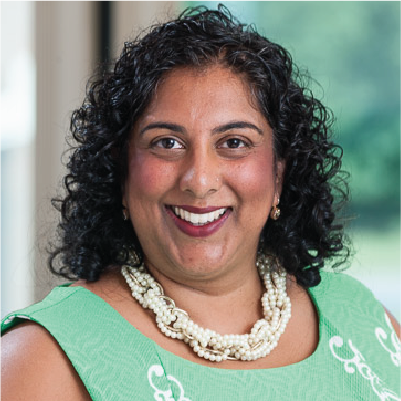 BIOGRAPHY
Elaine Martyn is vice president, relationship management for the Private Donor Group at Fidelity Charitable®, an independent public charity that has helped donors support more than 193,000 nonprofit organizations with nearly $18.7 billion in grants since inception in 1991. The mission of Fidelity Charitable is to further the American tradition of philanthropy by providing programs that make charitable giving simple and effective.
Ms. Martyn leads the Private Donor Group, which supports ultra-high net worth donors in their efforts to develop innovative solutions and strategies to maximize their philanthropic goals through their Fidelity Charitable donor-advised fund.
Over the last 15 years, Ms. Martyn's career has centered on building programs around family philanthropy, impact investing, international grant-making and values-based giving. In so doing, she has worked with major donors and their families in their efforts to support the advancement of health and human rights through medical education, social justice, diversity policy, and advocacy in the United States, United Kingdom, and Asia.
Prior to joining Fidelity Charitable, Ms. Martyn was vice president of development at Global Fund for Women, where she influenced the strategic mission and raised $60 million to support women-led human rights organizations in 175 countries. Ms. Martyn leverages her experiences at Global Fund for Women, Refugees International, King's College London, the British Medical Association, and Dana-Farber Cancer Institute/Harvard Medical School to formulate strategies which help ultra-high net worth donors achieve their philanthropic goals.
Ms. Martyn double majored in medical studies and English literature and communications at Gannon University, and has a Master's degree in Victorian literature from the University of Leeds.  In 2013, she was appointed as a special international advisor to the U.S. State Department's Under Secretary of Public Affairs and Public Diplomacy.  As an advocate of health care, refugee and women's rights, immigrant communities and economic empowerment in the developing world, she has published on topics including equal opportunities, medical education, mentorship, management, and philanthropy.
Elaine's Latest Contributions
Elaine Martyn from Fidelity Charitable explains how donor-advised funds can help others and reduce your 2017 taxes. Retirement jitters, a retirement crisis, and 7 ways to teach your kids the value of saving for retirement to help them avoid both the jitters and the crisis. Plus, is there any way to undo rolling a 401(k) […]
In the aftermath of natural disasters at home and abroad, Elaine Martyn from Fidelity Charitable explains how donor-advised funds can make for tax efficient, high-impact giving. Plus, how to protect yourself from identity theft following the Equifax security breach, financial tips for the five stages of your relationship, soap opera estate planning, Joe and Big […]