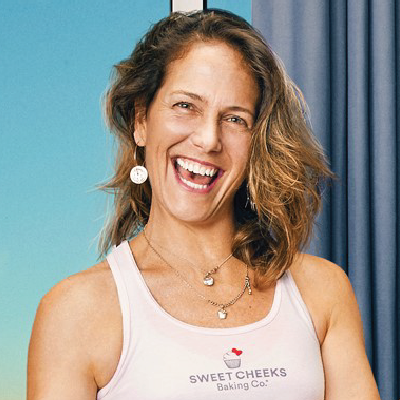 BIOGRAPHY
Elaine Palminteri Ardizzone, Founder and Owner of Sweet Cheeks Baking Co, is an established entrepreneur, certified sommelier, and award-winning cake designer whose sense of taste goes beyond cake – though her sense of cake is, of course, remarkable!
In 2007, Elaine co-founded Sweet Cheeks Baking Co. with Chef Donna Cellere. Sweet Cheeks focuses on best product and service principles while adding healthful ingredients into recipes. Since 2007, Team Cheeks has designed cakes for LA rappers, True Blood stars, and former Presidents. Sweet Cheeks Baking Co. has been featured on TLC's Fabulous Cakes, Food Network's Road Tasted with the Neelys, as well as, Ridiculous Cakes, she also blew away the competitors in nearly every category on Food Network's Cupcake Wars!
Elaine attributes much of her success to being surrounded by skilled team players and receiving support from so many incredible friends in the wedding industry. When she's not working, Elaine can be found at Pilates, beach cycling, paddling, wine tasting, or cooking dinners with great friends and family to keep her smiling.