Certified Financial Planner™
Master of Public Health
Accredited Investment Fiduciary
BIOGRAPHY
Northwest native, Rachel Füss is a Financial Planner for Pure Financial Advisors' Mercer Island branch in the Greater Seattle, Washington area. Prior to joining Pure, Rachel has had a lifelong passion for educating and helping others. After completing her Master of Public Health (MPH) at Emory University, she served over a decade in the public health sector doing research and providing health education on the local, regional, state, and national levels.
She made the leap to finance to help people maximize their potential to reach their most important life goals and to leave a meaningful legacy to their families and communities. Rachel takes a holistic approach to planning and her care and concern for her clients is exhibited through her warm collaborative and educational approach.  She is also passionate about educating and empowering women to take charge of their financial futures.
In 2012, Rachel began building her financial advisory practice at one of the nation's oldest and largest full-service investment firms. She later served on the Regional Leadership Team as the Field Trainer Leader and helped educate Field Trainers and onboard new Financial Advisors. She traveled nationally as a Visiting Veteran to mentor newer Financial Advisors. In 2020, Rachel joined an independent Seattle-based firm to focus her practice on providing comprehensive financial planning and tailored investment advisory services.
Rachel is excited to join Pure's Seattle-based branch, she respects Pure's fiduciary focus as integrity is a cornerstone of her practice. She is eager to introduce clients to the firm's team approach to client service which she believes it is a cut above what many other firms offer.
Rachel is fluent in the areas of investing, gifting, estate & tax planning, risk management, and retirement strategies as well as portfolio management.
Rachel is a member of the Financial Planning Association (Puget Sound Chapter) and volunteers for Savvy Ladies, a national nonprofit that seeks to empower women to achieve financial independence through financial education. She is also involved in the youth and music ministries of her church.
Rachel's hobbies include outdoor sports, exploring nature, yoga, cooking healthy local foods, and photography. On weekends she enjoys spending time with her husband, two children, and dogs at their Whidbey Island home and exploring the beautiful Pacific Northwest.
Rachel's Latest Contributions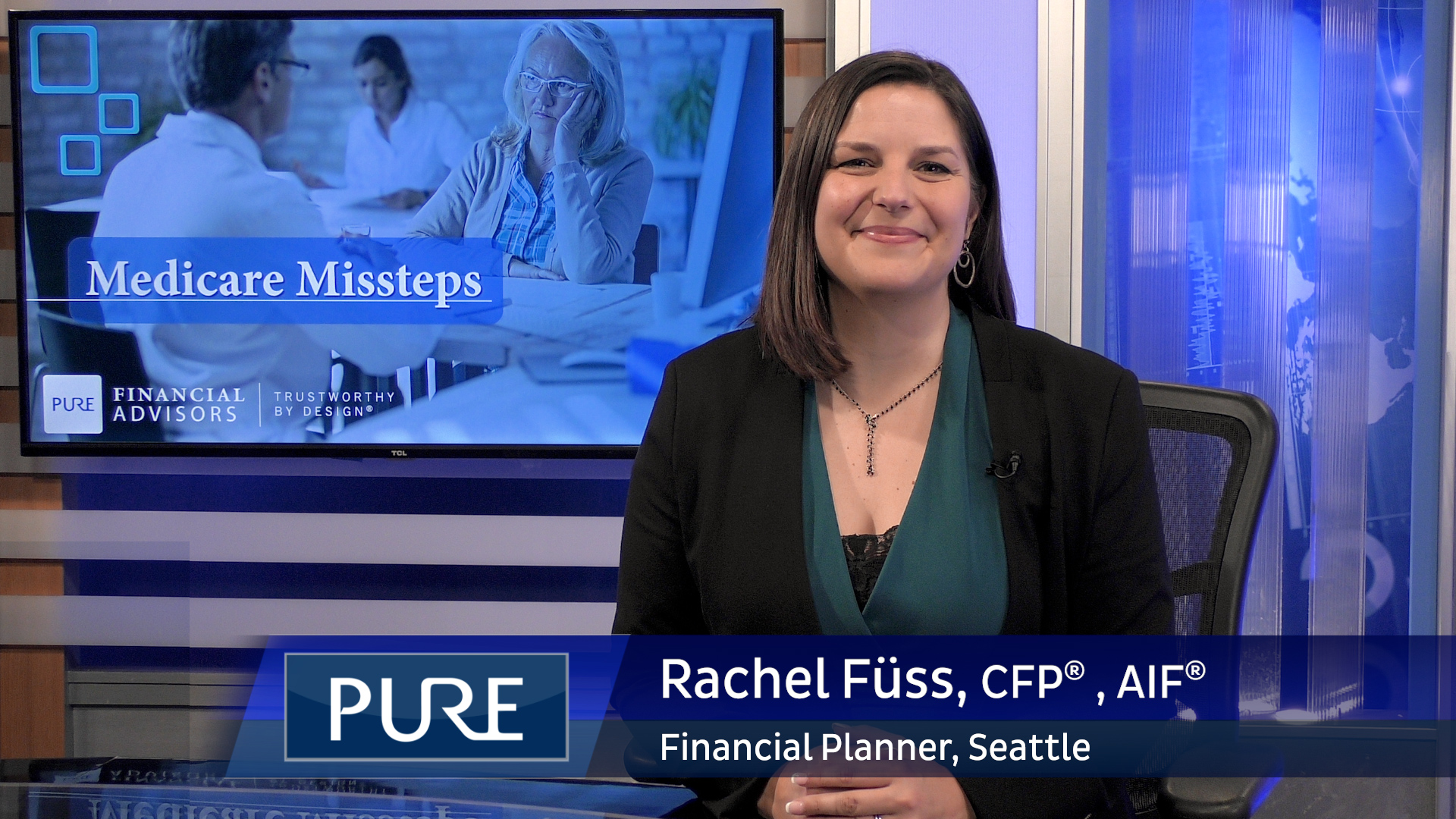 Medicare is a complex program that has many parts and options to choose from. Pure's Financial Planner, Rachel Füss, CFP®, AIF® walks you through common Medicare mistakes that you should avoid. Take the time to learn, and you'll safeguard your retirement health coverage without overspending FREE GUIDE | Medicare Check-up Guide Transcript Medicare is a […]