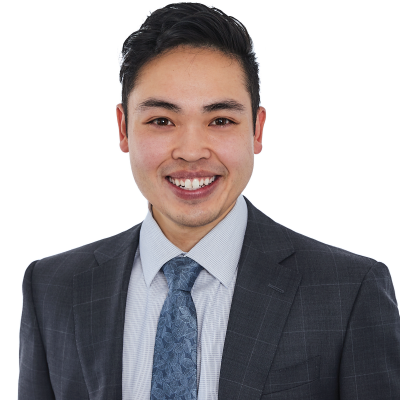 Certified Financial Planner™
Enrolled Agent
Accredited Investment Fiduciary
BIOGRAPHY
Phillip is a CERTIFIED FINANCIAL PLANNER™ professional with a strong background in financial planning. Phillip joined the Pure Financial team in 2016. Prior to becoming a Financial Planner, Phillip served as a Senior Financial Planning Strategist for Pure Financial, where he played an integral role in providing in-depth analysis and construction of comprehensive financial plans. As a Financial Planner, Phillip works with clients in areas of retirement planning, tax planning, estate planning, and investment strategies to ensure optimal strategies are in place and properly implemented in order to help clients reach their financial goals.
Phillip earned his CERTIFIED FINANCIAL PLANNER™ certification through San Diego State University. He maintains IRS Enrolled Agent status, the highest credential awarded by the IRS, enhancing his ability to provide meaningful tax planning guidance. As an Accredited Investment Fiduciary, Phillip is able to implement his specialized knowledge in a fiduciary capacity to benefit client's investment strategies.
Born and raised in San Diego, Phillip enjoys spending his free time playing a variety of sports such as golf, football, and powerlifting and also enjoys exploring new places and time spent with friends and family.
Phillip's Latest Contributions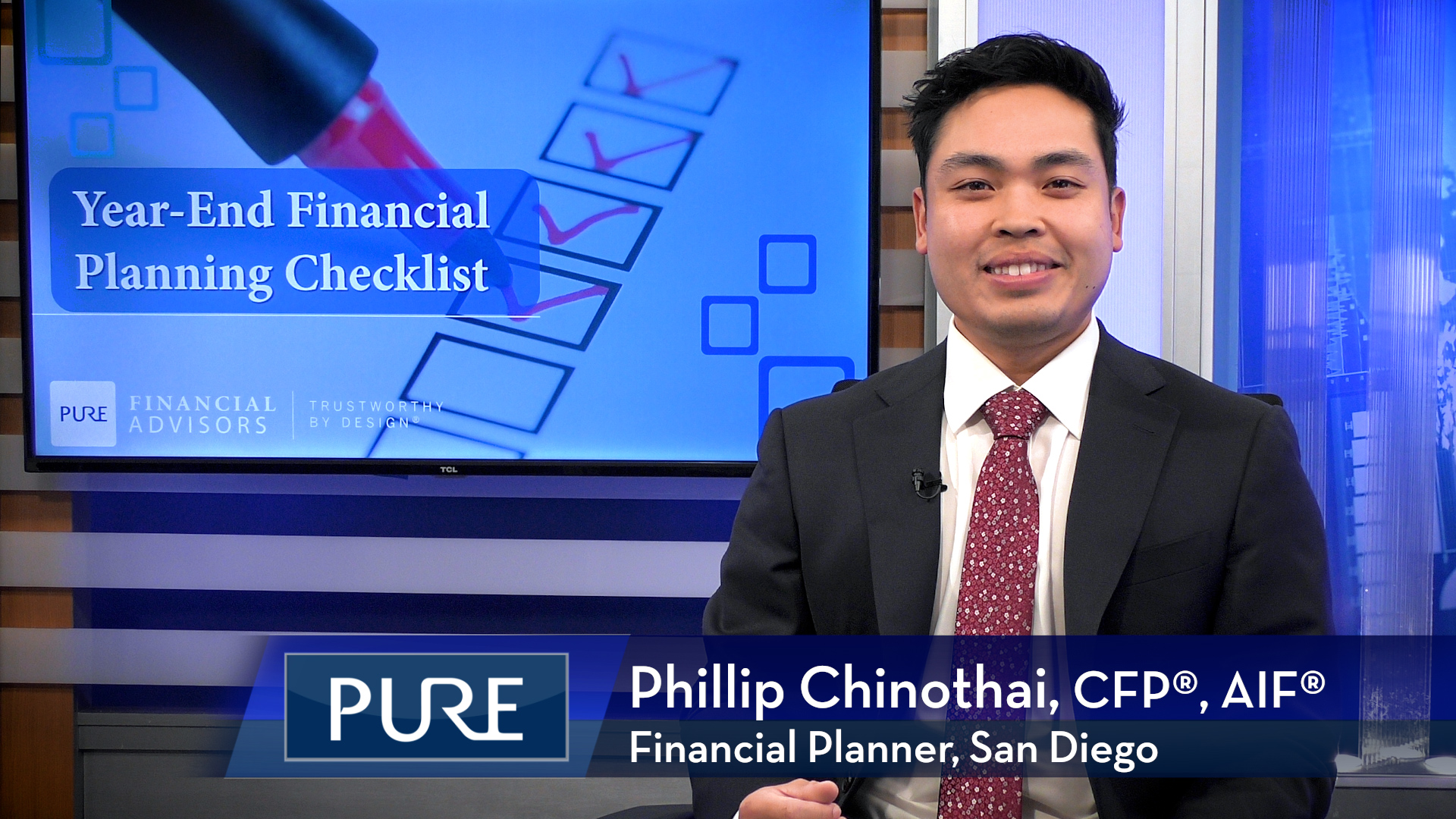 A year-end financial planning checklist is a must for understanding your retirement plan, optimizing investments, and reviewing tax strategies. Pure's Financial Planner, Phillip Chinothai, CFP®, AIF®, discusses five ways to keep you on track: Review Your Investment Portfolio Maximize Retirement Plan Contributions Review Roth Conversions Plan for Tax Deductions and Credits Update Your Financial Plan […]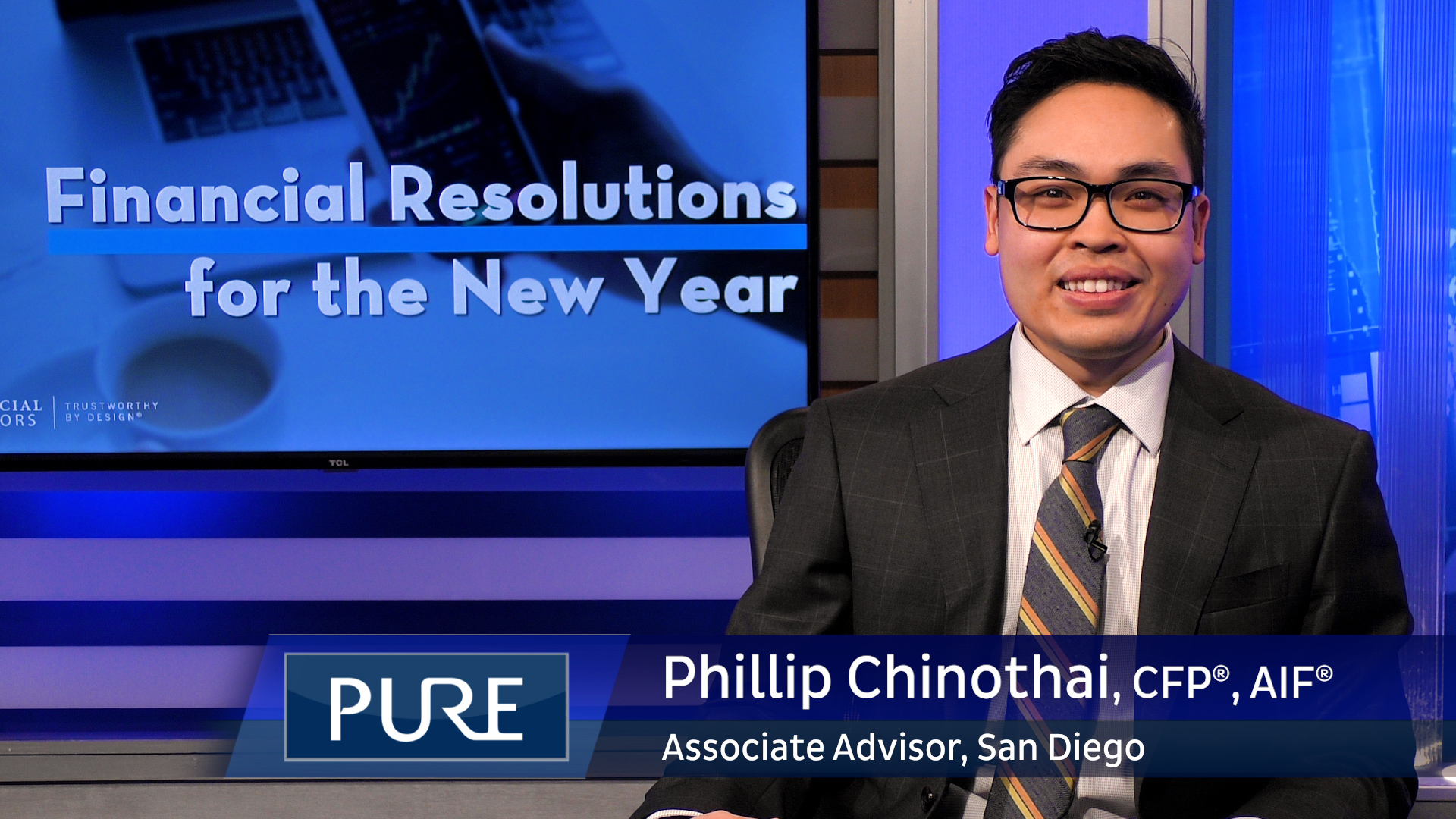 If one of your goals for the year is to get your finances in order, we have some financial resolution topics for you today. Phillip Chinothai, CFP®, AIF®, Pure Associate Advisor covers the top 5 financial resolutions. Budget: It's hard to plan for the future if we don't have a solid foundation of knowing what […]