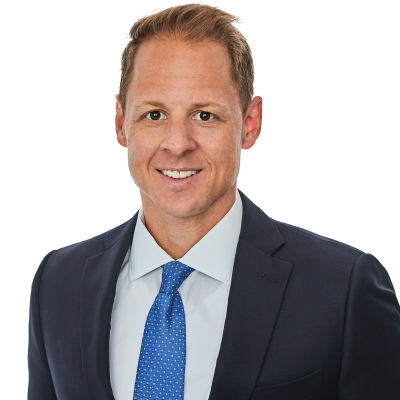 Certified Financial Planner™
BIOGRAPHY
With over a decade of experience in wealth management and financial services, Jeff has a well-established track record of fostering relationships with clients and delivering comprehensive financial planning advice tailored to the unique needs of individuals and families.
Before joining Pure Financial Advisors, Jeff worked with high-net-worth families, foundations, and endowments at a multi-family office in Chicago. There, he provided complex investment, income tax, risk management, philanthropic, and estate planning solutions tailored to each client's specific financial goals. Jeff began his career at Northern Trust in institutional services and later in private client advisory, managing relationships and overseeing client portfolios.
Jeff is a CERTIFIED FINANCIAL PLANNER™ professional and passed the CFP® exam in July 2019. He holds a Bachelor of Arts in Economics from the University of Wisconsin-Madison. Outside of work, Jeff is passionate about endurance sports, including marathon running and Ironman triathlons. When not in training, Jeff loves spending time with his family and friends, enjoys golf, fishing, cooking, and smoking BBQ. Jeff is a hockey enthusiast and loyal Chicago Bears fan (despite being frequently disappointed!).