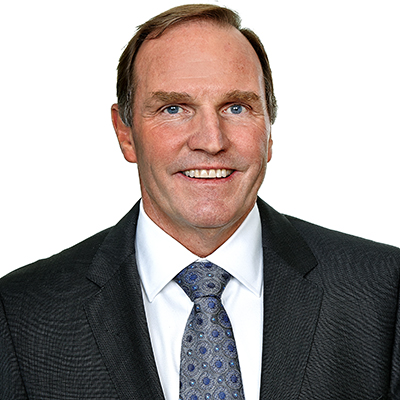 Certified Financial Planner™
Master of Science in Business Administration
Accredited Investment Fiduciary
BIOGRAPHY
Jack is a graduate of San Diego State University with a Master's Degree concentrating in Personal Financial and Tax Planning. Jack has been named as one of San Diego's Five Star Wealth Managers 9 times through 2010-2021*. His personal business experience has enabled him to assist executives and individuals with comprehensive financial planning that "makes sense". Jack is also a five-star member of the Paladin Registry for financial advisors** and a member of the Financial Planning Association.
Jack has lived in San Diego County since 1970 and currently resides in Escondido with his wife Karen. Their daughter Blair is a Chico State graduate, currently employed at Beigene a biopharmaceutical in the San Francisco Bay Area, and lives in Marin County. Jack is a member of the Aztec Athletic Foundation and serves as an usher at San Rafael Parish in Rancho Bernardo, CA.
*The Five Star Wealth Manager award, administered by Crescendo Business Services, LLC (dba Five Star Professional), is based on 10 objective criteria. Five Star winners do not pay to win or to be considered for the award. For more information on the Five Star award and the research/selection methodology, go to fivestarprofessional.com.
**Paladin has been an independent source of free information about financial advisors since 2003.
Jack's Latest Contributions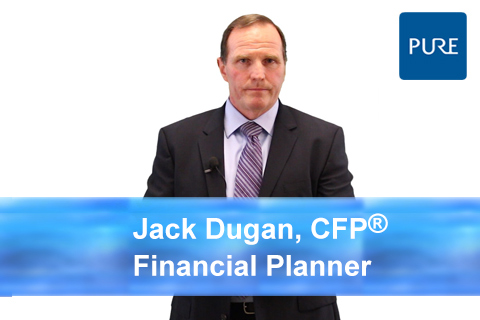 Jack Dugan, CFP® discusses what probate is in this Question of the Week. While it is a necessary and orderly process of transferring assets from a deceased person to his or her beneficiaries, it has several drawbacks. However, those who plan properly can avoid some of these drawbacks. Transcription: Hi, I'm Jack Dugan, CERTIFIED FINANCIAL PLANNER™ and Senior Investment Advisor […]