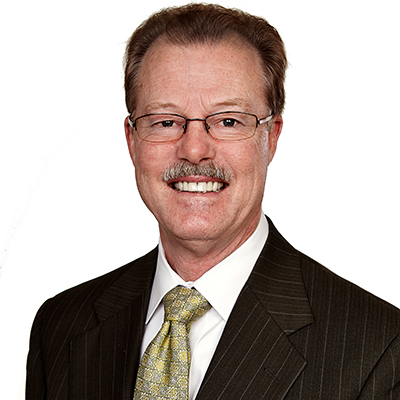 BIOGRAPHY
Dave is actively involved in speaking to prospective clients and corporations on the benefits of having a strategic financial plan in order to achieve one's financial goals and objectives. He is committed to the Pure Financial model of honesty, integrity, transparency and putting the client's best interest first. Dave applies his more than 30 years of experience to exceptional team performance, relationship management, business and product development.
Prior to joining Pure Financial Advisors, Inc., Dave was President and Publisher of a lifestyle magazine. He has held management positions in sales, marketing and new product development for Capital Cities/ABC, Inc., the Walt Disney Corporation and Harte-Hanks, Inc.
Dave is active in the community and has served as Board Chair of the Mottino Family YMCA, founding board member of the Valley of Discovery Educational Foundation, Chairman of the CSUSM Athletic Advisory Council and announces high school and college sports throughout San Diego County. He was a 1998 North San Diego County Philanthropy Council award recipient and a 1999 YMCA Golden Triangle of Distinguished Service Award recipient (the highest honor the YMCA bestows upon volunteers).
Dave and his wife Melba have three children. He enjoys spending time with family and friends, golfing and is an avid Aztec, Charger, Padres and Ohio State Buckeye sports fan.