Contact Information
Certified Financial Planner™
Master of Business Administration
Accredited Investment Fiduciary
BIOGRAPHY
Dan currently serves as a Financial Planner with Pure Financial Advisors. He has experience in diversified financial services, working with large corporations as well as high-net-worth individuals, families, entrepreneurs, and business owners. He's adept at evaluating client needs and delivering tailored financial solutions for investment management, retirement planning, risk management and high-level estate planning. Dan earned his Master of Business Administration at The University of Chicago Booth School of Business with concentrations in finance, economics, and accounting. He completed his Bachelor of Arts in finance at Bradley University.
Prior to joining Pure, Dan was a Partner and Senior Wealth Advisor at Capasso Planning Partners. At CPP, Dan enjoyed leveraging his expertise to solve unique financial challenges for a diverse group of high-net-worth individuals and families all over the country. He spent two years working as a Senior Wealth Advisor for a large, registered investment advisor in Southern California. Dan also spent eight years working as a Senior Investment Advisor in the private wealth group of a large multi-national bank at their US headquarters in Chicago. He has experience as a market maker in the US Treasury bond markets for a Chicago-based trading firm.
Dan relocated to Chicago from San Diego in 2020 to be closer to family. He remains active in the San Diego community. Dan is the Chair of the Finance and Budget Committee and on the Board for The Preuss School in La Jolla, CA.
A former Division I soccer player, Dan enjoys running and spending time outside, as well as spending time with his twins. He is an avid Cleveland sports fan.
Daniel's Latest Contributions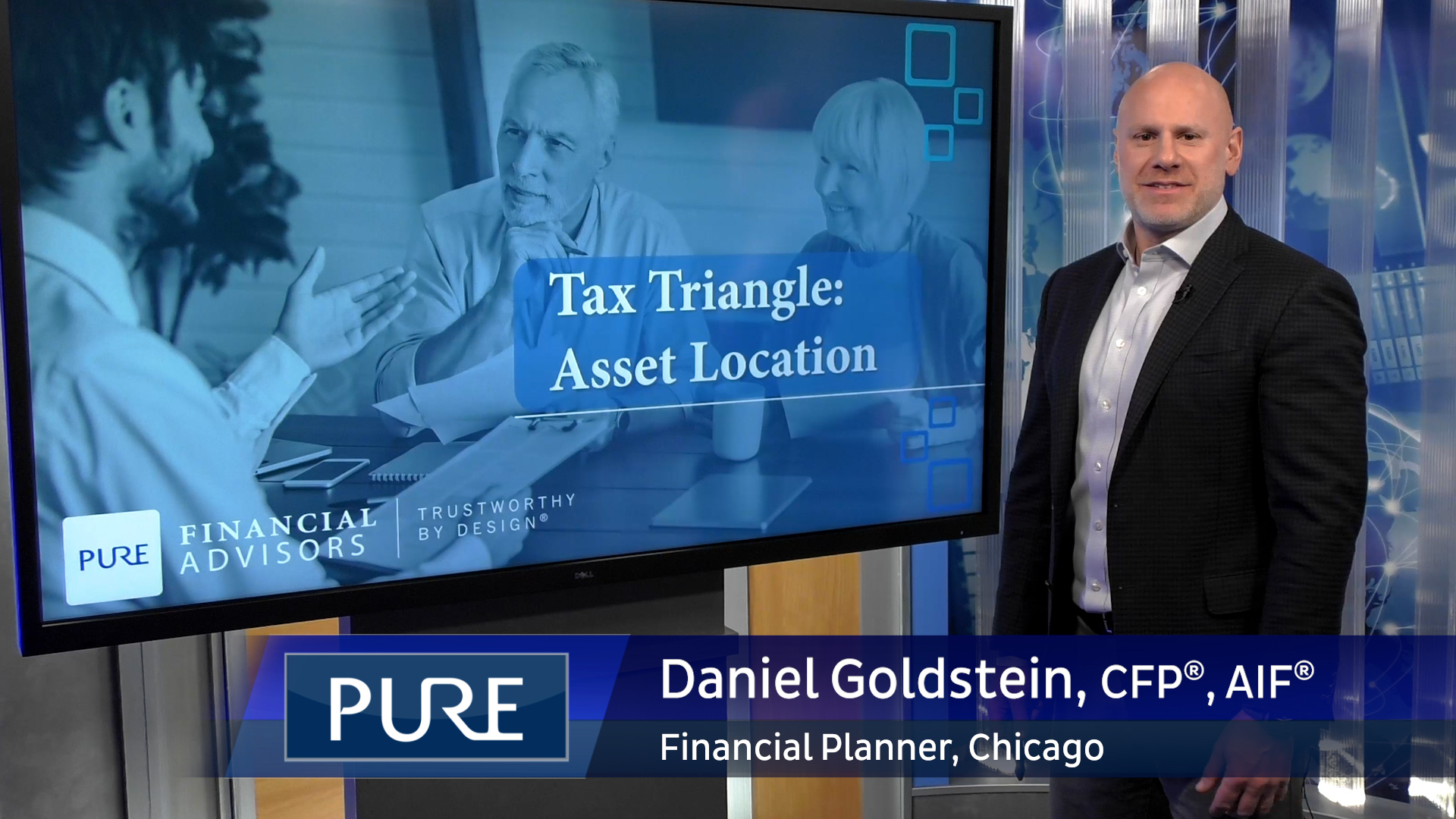 Maximize your retirement by controlling taxes. Pure's Financial Planner, Daniel Goldstein, CFP®, AIF®, provides insights into creating portfolio diversification and strategically locating assets to reach your long-term retirement goals.  You'll learn about: How the tax triangle can apply to your situation How retirement funds are being taxed now Where you are in our current tax code […]