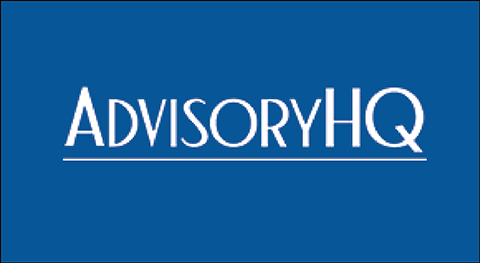 Pure Financial Advisors, Inc. has been named one of the Top 11 San Diego Financial Advisors and Wealth Managers by AdvisoryHQ, a financial review and ranking news media platform. Pure Financial is applauded on its "fee-only business model [which] allows the company to deliver independent, unbiased advice to clients without the specter of real or perceived conflicts of interest that haunt the investment industry…"
AdvisoryHQ's review of Pure Financial highlights Pure's focus on education, by stating:
"As a great believer in education, the Pure Financial Team invests heavily in promoting investor education through its retirement classes, financial planning, tax planning, and investment strategies at convenient locations in communities where they serve."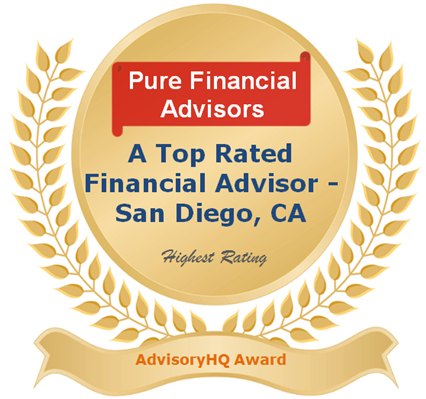 For this particular award, AdvisoryHQ went beyond analyzing firm size, AUM, revenue and other typical criteria by also considering the quality of services of the firms evaluated. For example, just some of the qualifications for this award included: firm must be fee-only, advisors must act as a fiduciary and firm must have a high level of transparency. The advisor selection methodology knocked out many advisory firms that didn't meet the criteria AdvisoryHQ set forth in this top-down selection approach. Awards or inclusion on ranking lists are not indicative of future performance or representative of any one client's experience. No compensation was paid for inclusion on any list.
Pure Financial proudly accepts this award and continues to excel as a top financial advisor in San Diego.