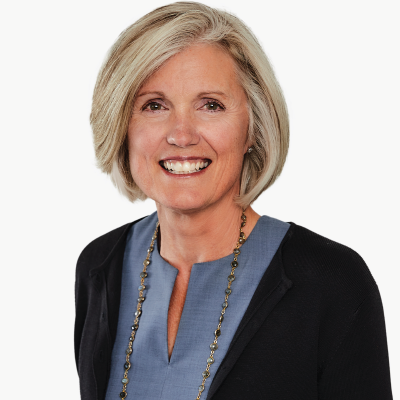 Contact Information
Certified Public Accountant
BIOGRAPHY
Gina will be teaming up with the Planning department as a financial planning strategist to develop objectives to meet the client's goals. Gina holds a CPA certification with the State of California and is a candidate for the CFP® mark.
Gina transitioned to Pure Financial after an accomplished career as a CFO. She was an instrumental leader for two family-owned companies in the beauty industry, playing a key role in the successful sales of both companies, one to private equity and the other to a strategic partner. At both firms, Gina oversaw the finance department, risk management, tax planning, benefit programs, and cashflow planning as the companies reached continued success. Within these roles, Gina kept a focus on financial education, whether teaching her finance team, owners, bank representatives, family members, or employees. When her last company sold, Gina felt called to help individuals, families, and couples reach their life goals. No matter what stage of life her clients are in, Gina believes it is always the right time to start a financial plan.
After raising a family while balancing a fulfilling career, Gina recognizes the value of professional guidance. She knows how hard it is to make time for financial planning to reach your life goals. Gina realized early on that asking for guidance from professionals was the only way her family was going to realize theirs. Today, Gina's aim is to be a partner to everyone looking to reach their life goals.
Gina graduated from Loyola Marymount University and remains active on the accounting department board. She teamed up with LMU's administration to support a financial literacy program that is offered to underserved communities. Gina fulfilled her personal financial planning certificate at UCLA to sit for the Certified Financial Planning exam.
A native Californian, Gina enjoys all outdoor activities, with tennis ranking at the top of her list. Family is a big priority, and Gina and her husband enjoy gathering at their vacation home in Lake Arrowhead or taking weekend trips around California. She is an active member of her church, serving on the Mission Outreach team. She frequently volunteers to teach financial literacy programs.