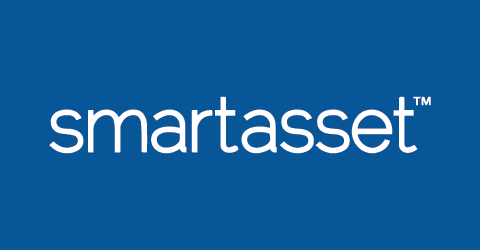 Pure Financial Advisors is proud to be ranked by Smart Asset as one of the Top 10 Financial Advisors in San Diego, CA. 
According to Smart Asset™, one of Pure's unique policies helped us stand out from the rest. All advisors at Pure Financial are required to have the CERTIFIED FINANCIAL PLANNER™ certification (CFP®), the Accredited Investment Fiduciary credential (AIF®) and a minimum of five years of financial industry experience. We have a team of highly qualified and experienced CPAs and CFAs to support the planners, providing a holistic financial planning approach.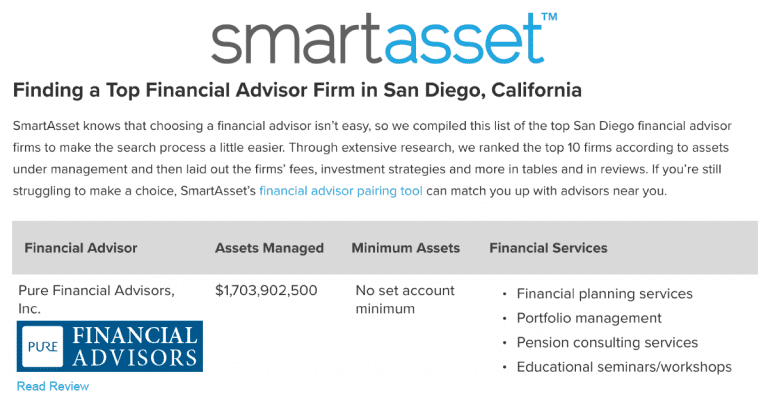 The firm's team isn't just the biggest – it's also highly certified. Pure Financial Advisor has an impressive 25 certified financial planners (CFPs), the most of any firm on this list. – Smart Asset™
How Smart Asset Found the Top Financial Advisor Firms in San Diego, California
Smart Addet™ only considered San Diego firms that are registered with the U.S. Securities and Exchange Commission for this list, as these firms have a fiduciary duty to act in their clients' best interests. To further narrow down their list, they eliminated any firms that did not have clean records, did not manage individual accounts or did not have financial planners on staff. They then ranked the remaining firms according to assets under management (AUM), from highest AUM to lowest.
Click here to read the full article.